News
BlackRock Sees Pension Reform as 'Cherry on Top' for Brazil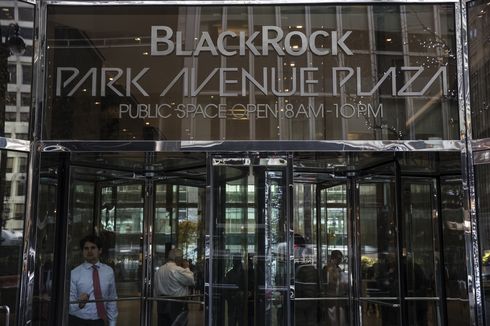 There's more underpinning Brazil's rally than just the hope the government will fix its finances, according to BlackRock Inc.'s Axel Christensen.
Inflation, which ran rampant just a few years ago, is under control even as interest rates remain at a record low. The economy is poised for its third year of growth after its worst recession on record. And the external backdrop has improved for emerging markets with the Federal Reserve backing away from signaling further rate increases.
So now, nascent signs of progress in the country's efforts to overhaul the burdensome pension system and restore fiscal credibility will only add to investor optimism, Christensen says. On Wednesday, the government submitted to Congressa pension reform proposal seeking savings of 1.16 trillion reais ($311 billion) over ten years.
"Some of the issues that typically concern investors about Brazil have been very well contained," Christensen, BlackRock's chief investment strategist for Latin America and Iberia, said in an interview. "The reform agenda would be the cherry on top."
Brazilian assets have surged this year as investors bet that President Jair Bolsonaro will be able to stoke growth and push forward fiscal changes needed to restore the country's investment-grade rating. The optimism has pushed the Ibovespa stock index to the second-biggest gain in the world this year when measured in dollar terms, while the real is posting the best performance among major currencies.
While the country is headed in "the right direction," any type of hesitation or difficulties surrounding the approval of the pension reform might cause investors to change their minds, Christensen said. "This is not a simple reform, and there's a high set of expectations on the new administration."
Christensen's view is in line with moves by foreign investors, who have been less willing to buy Brazil's rebound, instead waiting to see if the planned overhauls to the nation's pension and tax systems come through. Valuations are now "on the more expensive side compared to its historical levels," he said, but a change to a more stable, predictable status might chance the perception on the country's risk premium and give assets another boost.
BlackRock likes domestic-oriented companies in Brazil, Colombia, Peru and Chile. In Mexico, the firm is betting on the manufacturing sector doing well on the back of more certainty around the trade agreement with the U.S. and Canada, he said, adding that "some exports-oriented companies are also looking very interesting." In Argentina, BlackRock prefers energy and agricultural companies. He declined to give details on specific stocks.
News from Bloomberg.