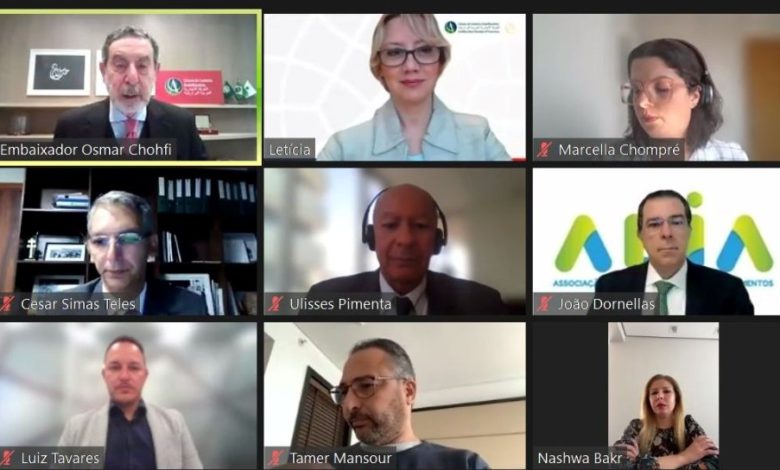 On tuesday (September 13th) the Commercial Consul, Mrs. Nashwa Bakr, participated of a webinar to discuss and enhance trade and investments between Egypt and Brazil.
The speech focused on the possibilities for egyptian foodstuff and agriculture products, like juices, spices, olives, dates and frozen products,  to be marketed in Brazil. Also the speech involved a presentation about factories and projects available for investment in Egypt with  very favorable conditions and distinctive incentives.
The webinar counted with the participation of Mr. Osmar Chohfi, president of the Arab Brazilian Chamber of Commerce (ABCC), Mr. Tamer Mansour, secretary-general & CEO of ABCC, Mr.Luiz Tavares, coordinator of ABIA's Foreign Trade, Mrs. Marcella Chompré, supervisor of Commercial Execution at Cargill, Mr. João Ulisses Rabelo Pimenta, Market Analysis coordinator of the Brazilian Trade and Investment Promotion Agency (ApexBrasil) and Mr. João Dornellas, executive president of ABIA (Brazilian Food Industry Association).