News
Egypt biennale features work by six Brazilians
The 2nd edition of Off Biennale Cairo, an independent art show in the Egyptian capital, will continue until Saturday. One of its curators is Sheila Zago of Brazil.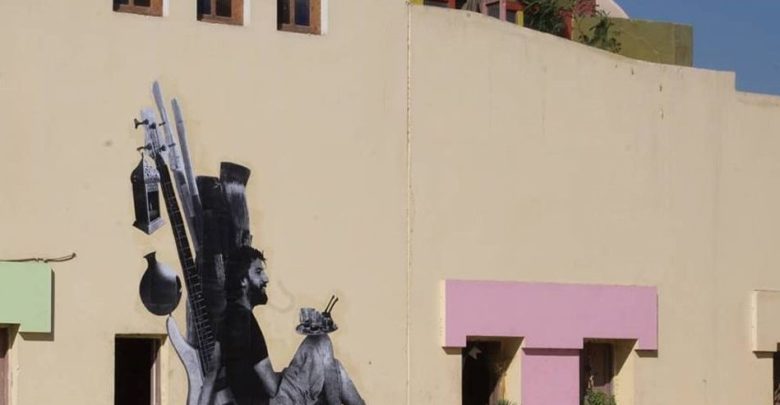 Artworks by six Brazilian artists are in the 2nd Off Biennale. Organized by Something Else – an independent, non-profit visual arts initiative in Cairo –, the show will continue until next Saturday (15) at contemporary culture and Art center Darb 1718. The work of 100 local and international artists is featured. Admission is free.
The Brazilian artists are: Alberto Pereira, Amaro Abreu, Cesar Meneghetti, Vinícius Couto, Alexandre Furcolin and Luiza Prado. The Brazilian producer Mônica Hirano, of Something Else, helped conceive the event. One of the Biennale's curators, Sheila Zago, is also a Brazilian.
The Biennale's theme this year's What if it didn't happen? It's an attempt to show what the world would be like if things were different, especially traditional social values, according to Sheila Zago, who curated artworks by nine international artists, including two Brazilians –Alberto Pereira and Amaro Abreu. The other artists she curated hail from the United States, Portugal, India, Pakistan, and three Arab countries: Syria, Yemen and Lebanon. The exhibition also includes work by Iraqi, Algerian, Saudi Arabian, Sudanese and Jordanian artists.
Alberto Pereira's wheat-paste posters (pictured above), for instance, were purposely created for the Biennale. "He wanted to portray people who are deemed invisible. He took pictures of two exhibition set-up workers and put them in the spotlight, reversing the roles," said Zago.
Graffiti artist Amaro Abreu created a mural, working with a more playful concept. "He portrays other worlds, the imaginary, and his work often deals with technology vs nature, and whether humanity is really evolving," Zago revealed.
The curator said the works of those two Brazilian artists are permanent and will be kept in the venue after the Biennale is through. "A renovated former pottery village, Darb 1718 is being frequented by people again, and the artworks remain, because one of the Biennale's goals is making art more democratic," she said.
Zago explained that Cairo used to host an official, government-funded biennial art show. Its termination drove the independent art scene to organize this "unofficial biennale" – hence the name: Off Biennale. Zago's The Nomad Curator project relied on crowdfunding to enable the two Brazilian artists to travel to Cairo. Once there, they got suppor4t from the Embassy of Brazil.
About
Sheila Zago holds a master's in Museum and Gallery Practices from the UK's University College London. She spoke with ANBA over the phone from Cairo. Zago has been living in Egypt since February, but claims to be a nomad – she's been travelling with art-related social projects for five years now. She has lived in Lebanon and Qatar. Another project of hers involves art and education with people in vulnerable conditions in Cairo, and she has worked in poor communities in Egypt, Lebanon and Syria, including with Syrian and Palestinian refugees, under the Conexus project.
Quick facts
Off Biennale Cairo
Until December 15 (Saturday)
Centro Cultural Darb 1718
Kasr El Sham3 Street, Al Fakhareen, Old Cairo
Cairo, Egypt
Free admission
Informations from https://anba.com.br/en/cairo-biennale-features-work-by-six-brazilians/