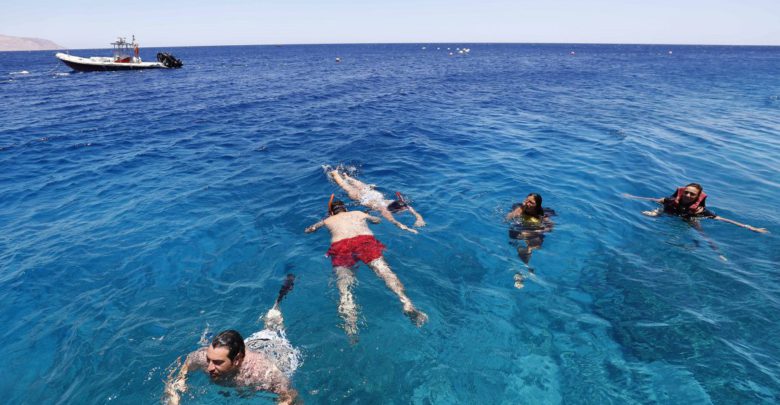 Egypt released on Wednesday (19) the results of the resumption of tourism. The Ministry of Antiquities and Tourism reported that over 100,000 tourists have visited Hurghada and Sharm El Sheikh (pictured above) since Egypt's resumption of inbound tourism.
The country started receiving tourists again on July 1st. According to the Egyptian government's website, the tourists came from Belarus, Ukraine, Switzerland, Hungary and Serbia. Antiquities and Tourism minister Khaled Anani recently promised that cultural tourism activities will be resumed soon.
The three governorates open to tourists at present are South Sinai, Red Sea and Matrouh. Hurghada and Sharm El Sheikh are some of the main tourist attractions of these governorates. The ministry said that most tourists have returned home without a case of COVID-19 being observed. But the government did not release the numbers of possible contaminations.
Egypt currently has 96,753 COVID-19 cases and 5,184 deaths, according to the World Health Organization. Egypt requires all those arriving to present a negative PCR test result. It also requires an international health insurance and filling out a form.
Translated by Guilherme Miranda