News
Tourism
Egypt Reveals Long-Awaited Date for Royal Mummies Parade
On Thursday, the Egyptian Ministry of Antiquities and Tourism announced that a parade to transport royal mummies from the Egyptian Museum in Cairo's Tahrir Square to the National Museum of Egyptian Civilization in Old Cairo's Fustat will take place on April 3.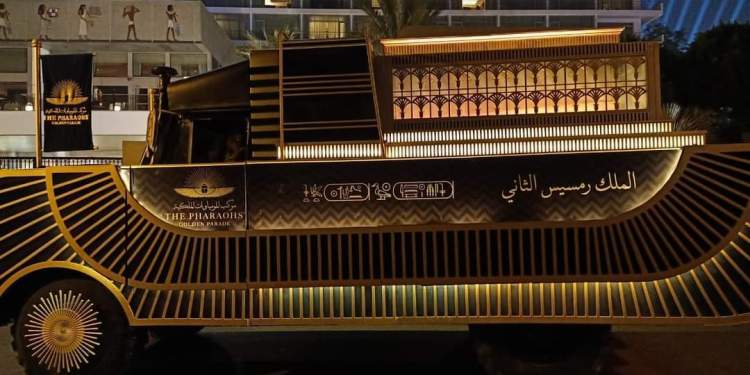 The parade comprises 22 mummies – 19 of kings and four of queens, the Tourism and Antiquities Ministry said in a statement on Thursday.
The royal mummies being transferred are: King Ramses II, Ramses III, Ramses IV, Ramses V, Ramses VI, Ramses IX, Thutmose II, Thutmose I, Thutmose III, Thutmose IV, Seqnen Ra, Hatshepsut Amenhotep the First, Amenhotep II, Amenhotep the Third, Ahmose Nefertari, Merit Amon, Siptah, Merenptah, Queen T, Seti I, Seti II.
They are accompanied by 17 royal coffins and the procession will move from Tahrir Square to the Nile Corniche.
The Cairo governorate declared a state of emergency to determine the path of royal mummies and the area being developed in the vicinity of the Museum of Civilizations in Ain Sira, which will receive the royal mummies.
The area directly in front of the museum was converted into a tourist attraction project linked to the museum, and there are several roads serving the area and linking it to main roads.
The event is scheduled to start with the opening of the Egyptian Museum's door for the mummies' exit, in the presence of international ambassadors and the media.
The mummies will move from the Egyptian Museum on 22 old Egyptian-style cars, with musical instruments playing and horses.