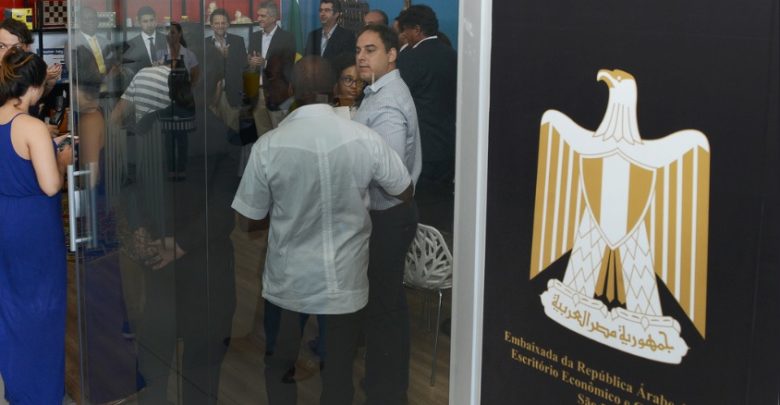 On January 21, 2019, in the city of Campinas, an inauguration of the Space of EGYPT in Space Samples was held, with the presence of the Municipal Secretary of Campinas Mr. André Von Zuben; Advisor of Institutional Relations of Viracopos – Mr. Pedro Viriato Parigot de Souza Filho; H. E. Ibrahim Alalawi – Consul General of the United Arab Emirates; Mr. Rui Mucaje – President of AFROCHAMBER, Ms. Nara Pires – AFROCHAMBER; Ms. Silvana Saraiva – President of ECOWAS Brazil, Mr. Rodrigo Braga – ECOWAS Financial Vice President; H. E. Mr. Sergio Rosset – Honorary Consul of Namibia and Mr. Marcelo B. Orlandi – Owner of the Space Sample, and also EGITOUR being represented by Mrs. Marcella Campagnone.
The Egyptian Space in Space Sample features export products of quality Egyptian products.
If you would like to know our products, please contact us.