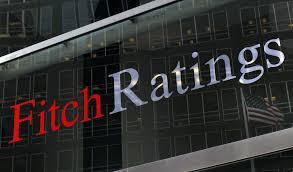 Fitch Ratings has upgraded Egypt's Long-Term Foreign-Currency Issuer Default Rating (IDR) to 'B+' from 'B'.
The Egyptian pound has not displayed much volatility since the large depreciation in 2016, according to the agency.
The country's central bank allowed a flexible exchange rate for the pound in November 2016, thus, the local currency lost more than half of its value against the dollar.
The depreciation of the pound helped maintain relative stability in the exchange rate, which attracted strong foreign inflows of domestic government debt instruments.
The pound weakened only modestly, by 1.7 percent, against the US dollar between mid-April and end-December, during the period of portfolio outflows, the agency explained.
With the return of portfolio inflows in 2019 (equivalent to a quarter of the previous outflows), the Egyptian pound has appreciated by three percent against the US dollar up to mid-March.
"We project Egypt's external debt service to average around $10 billion or 12 percent of current external receipts in 2019-2020 in line with the current 'B' peer median," the agency said.
This is the fifth positive review issued by international rating institutions since the implementation of Egypt's economic reform program in 2016.
Deputy Finance Minister Ahmed Kajok said Fitch's report hailed the decline in inflation after it reached its highest level in July 2017 when it reached 30 percent and fell to 14.4 percent in February 2019.
The report also praised the sustainability of the improvement in the performance of the foreign sector, namely the continued decrease in the current account deficit to 2.5 percent of the GDP in 2018 compared to 3.5 percent in 2017, he added.