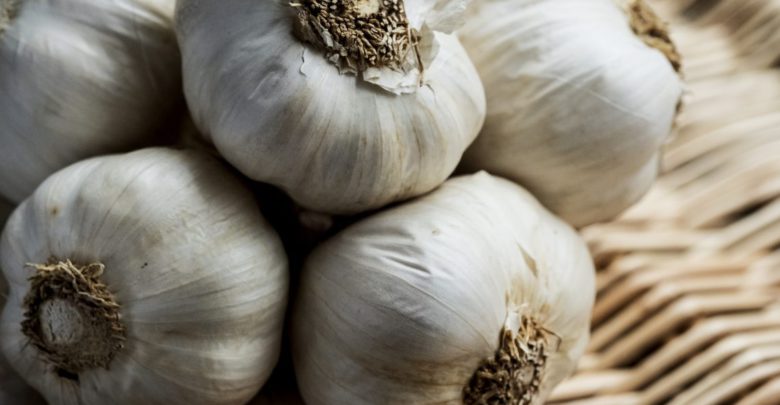 Egypt became one of the leading suppliers of garlic to Brazil ever since the latter gave the green light to imports in June 2019. By August, sales had begun, having amounted to USD 2.3 million during the year. In the first eight months of this year, sales came out to USD 5 million, according to Brazil's Secretariat of Foreign Trade (Secex).
Egypt became the fifth biggest supplier of garlic to Brazil, trailing only traditional purveyors such as Argentina, China, Spain and Chile. Some months saw Egypt rank second and third.
In an interview with ANBA, the director-general for Commercial Agreements at the Agreements and Foreign Trade division of Egypt's Ministry of Trade and Industry, Michael Gamal Kaddes, said his country is the fourth biggest garlic producing country in the world at 280,000 tons per year, following China, India and Bangladesh.
"The Brazilian market is an important market to Egypt as it is a huge market and has a great potential for Egyptian exports in general and garlic in particular, and as there are joint efforts and a strong desire among the business communities of the two countries to achieve growth in economic relations, which has actually started since the implementation of the free trade agreement between the two countries from 2017 until today," Kaddes told ANBA via email.
Kaddes expects garlic sales to Brazil to double during the upcoming season. "There are great export opportunities for Egyptian garlic in the Brazilian market and we expect the value of garlic exports to double over the next season," he wrote. Egypt's garlic season runs from September to July. The last season saw 40,000 tons exported, fetching over USD 42 million in revenue. Garlic is of the oldest plants in Egypt, and carved portrayals of it were found in pharaohs' temples.
According to Kaddes, the coronavirus outbreak played a role in driving up foreign demand for garlic, a natural immune booster. He said demand picked up the most in countries like Taiwan, Netherlands and Brazil.
According to the agricultural attaché at the Embassy of Brazil in Cairo, Cesar Simas Teles, Brazil imported 165,400 tons of garlic last year, with sales amounting to USD 225 million, up from 164,800 tons and USD 172 million in 2018.
Egyptians envision Brazil's import numbers as an opportunity to supply. Garlic is a relevant export commodity for Egypt. Its biggest markets are Russia, Taiwan, Poland, Brazil, Ukraine, Turkey, Jordan, United States, Italy, Netherlands and Australia. In Egypt, garlic is grown in areas including Upper Egypt, Suhag, Qena, Minya, Assiut, Beni Suef, New Valley Fayoum, Behera, and Gharbia, according to Kaddes.
Egyptians argue that their garlic is more flavorful and natural than China's. Garlic helps lower blood pressure, promote blood flow and protect against colds. It contains vitamins, salts and minerals, anti-cancer and anti-cholesterol substances, among other things.
Translated by Gabriel Pomerancblum