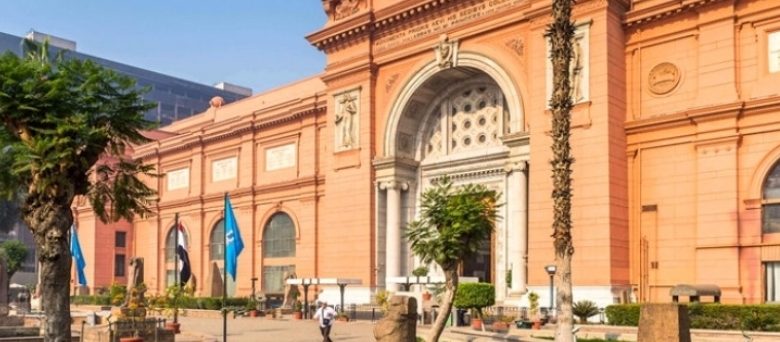 The Egyptian Museum in Tahrir has always been the go-to spot for an insight into Ancient Egyptian history. While it may not have the grand majesty of the Giza Pyramids, the trip is usually much more hassle-free, and suitable for all weather conditions thanks to the enclosed space. You might have already been there a bunch of times, but there's a new and exciting reason why you should give this place yet another visit.
After the GEM (Grand Egyptian Museum) started taking over the news, it might seem that the Egyptian Museum in Tahrir is losing some of its stature. However, the museum's management has announced the opening of a new exhibition, entirely different from the rest of what the museum has to offer. This exhibition will be available until the end of January.
Taking the name of "Rediscovering the Dead", the exhibition will display 15 different skulls, dating back around 6,000 years. It will also showcase the second oldest skeleton in the world, dating back to a whopping 21,000 years ago. The exhibition also features a number of mummies and skeletons from the Roman era.
From an educational perspective, the exhibition will focus on the importance of organic studies on Egyptian archaeological remains, which have great significance in giving us information regarding these archaeological locations. Such discoveries and studies can help teach us more about the life of the pharaohs.
Further enhancing its educational side, the exhibition is set to discuss four different topics regarding such organic studies. These include age and gender identification through skulls, in addition to disease diagnosis. What's even more interesting is the study of embalming secrets and its complex techniques, something that remains a mystery.
Information from Cairo 360