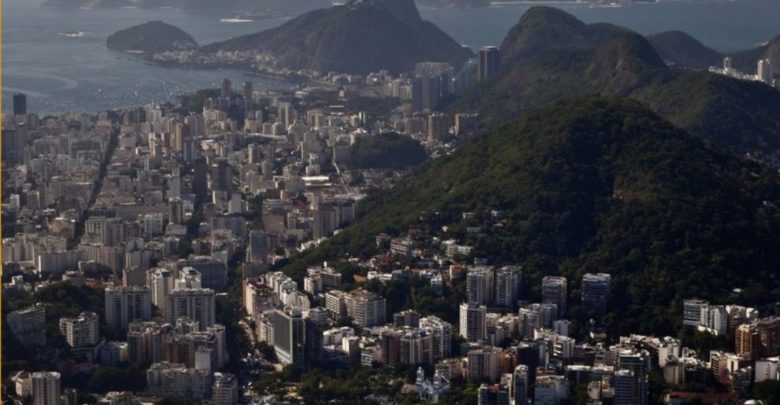 Brazil is home to the only one major market across the globe where stocks are hitting all-time highs. But calling it expensive might be a mistake.
So says Carlos Sequeira, head of equity research for Latin America at BTG Pactual, one of the country's biggest standalone investment banks. While the Ibovespa has been the first among 47 equity benchmarks tracked by Bloomberg in claiming record highs this year, at 11.6 times forecast earnings, its multiple just matched the average over the past decade.
Brazilian stocks deserve a higher multiple as efforts by new President Jair Bolsonaro to unleash market-friendly business policy will help sustain the economic recovery, according to Sequeira. The Ibovespa last year bucked a decline in global stocks, jumping 15 percent. The index has climbed another 7 percent this year and Sequeira expects it to reach 112,000 by December, an 18 percent gain from current levels.
"The Ibovespa is now trading in line with its historical average, but the question is: is there room for the index to trade at one standard-deviation above its historical average? I think so," he said in an interview. "If the pension reform is approved and real interest rates decline, Brazil could post quite a good performance — even if the rest of the world isn't doing fine."
Corporate earnings will continue to grow, Sequeira said, predicting a 16.5 percent increase this year. Brazil and Peru are the most favored markets in the region by BTG Pactual, which recommends investors hold more shares than their representations in benchmarks. The firm rates Chile and Colombia neutral, and Mexico underweight.
As Congress returns to work, discussions over pension reform — a key issue in the administration's agenda and for investors — is likely to create market volatility in the short term. Investors expect the pension bill to gain lower house approval in the first half of the year and any delay could spark a sell-off in stocks, he said.
What stocks should investors buy in Brazil? BTG Pactual has been favoring companies reliant on the domestic economy, such as consumer goods producers, retailers and banks. The firm just added PagSeguro, Iguatemi and Equatorial to its list of 10 stock ideas for the month.
"There's room for consumption to grow and families to leverage a bit more," Sequeira said.