News
2019: The Year Of Tech Startup Exits In Brazil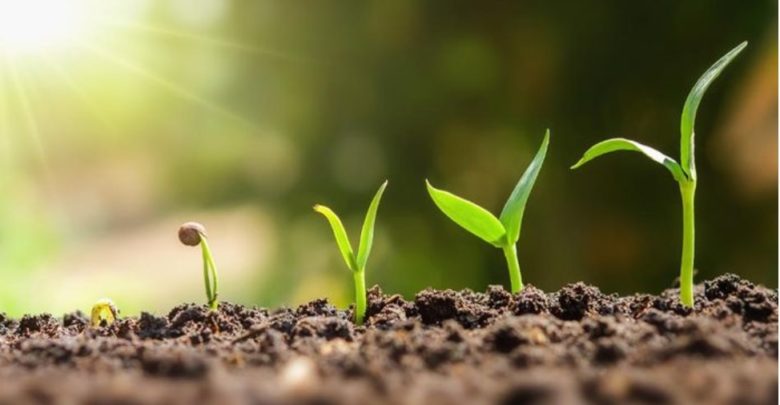 Brazil's tech startup ecosystem will be delivering more good news in 2019 following the major successes of local tech companies seen last year.
That is the prediction of Romero Rodrigues, the entrepreneur behind Brazil's first startup triumph turned investor, who believes this is the year local exit deals will start coming thick and fast.
According to Rodrigues, who sold comparison website Buscapé to South African company Naspers in 2009 and is now a managing partner at venture capital firm Redpoint ventures, the Brazilian startup scene continued to develop regardless of the instability the country has seen of late.
"The recent rise of unicorns and IPOs in Brazil is a sign of a maturing market," Rodrigues told Forbes.
Rodrigues illustrates his point with various developments that took place in Brazil during 2018 that demonstrate the country is seeing a renaissance of the local startup scene.
That string of events started with the acquisition of ridesharing company 99 by Chinese firm Didi Chuxing in January, making it the country's first unicorn. Later in the year, 99′s founders launched Yellow, a dockless bike and scooter sharing firm that raised the region's largest Series A round ever.
Also in 2018, São Paulo-based Nubank, one of the world's largest digital banks, also reached unicorn level with a $150 million investment led by DST Global, with Chinese giant Tencent strategically investing a further $180 million in October, bringing its valuation to $4 billion.
In November, Brazilian delivery startup iFood raised Latin America's largest funding round ever. Payment processors Pagseguro and Stone Co held successful IPOs last year.
"Over recent years we have seen a total decoupling of macroeconomic conditions from the development of the national innovation environment, which is something quite unique," the investor pointed out.
Exit batches coming up
The process described by Rodrigues meant that, slowly but surely, the local ecosystem has seen some notable improvements. This included the launch of Cubo, the technology entrepreneurship hub resulting from a joint venture between Redpoint eventures and Itaú, Brazil's largest private bank.
"Three years ago there were no entrepreneurship centers like Cubo or Google Campus in Brazil, most of the seed funds were not around a decade ago and the country had seen no exits at all until recently," Rodrigues pointed out.
"However, we've had a real consistency in terms of investments over the last seven to eight years – it's as if there were many raw baguettes going into the oven," he added.
Under Rodrigues's analogy, these baguettes take about eight to nine years to bake. Examples cited by the investor are ridesharing company 99,  as well as payment companies Stone and Pagseguro.
"Several baguette batches went into the oven every year since 2011, so we should expect to get some fresh bread soon. Despite the crisis, no one stopped investing: Google didn't close Campus São Paulo, Itaú and Redpoint continued to develop Cubo," the venture capitalist said.
Rodrigues points out that following the post-Internet bubble "nuclear winter" that Brazil experienced for nearly a decade, Buscapé's sale to Naspers gave a new lease of life to the local startup scene ad some of the businesses started back then are delivering results now.
"Some people question why there are no Series B or Series C rounds in Brazil, but companies are getting to that stage now. There were no exit transactions because it just wasn't possible yet," he added.
Rodrigues: The rise of unicorns and IPOs means Brazil's startup scene is maturing.REDPOINT EVENTURES
Startups invested by Redpoint have usually been around for about two years. The company then invests for another seven years, which brings them to the nine-year mark when an exit would be expected, Rodrigues pointed out. So considering that the VC firm started in 2012, that moment should be anytime between this year and 2021.
"I have no doubt whatsoever that exit deals will be much more frequent. We can see that dynamic in our portfolio and in the market as a whole – the best companies in our own portfolio could be sold today, even though we won't do that," Rodrigues said.
While the ecosystem as a whole lacked enthusiasm back in the start of the last decade, things are very different today. Today, the great Brazilian startup bakery can, according to Rodrigues, produce much better batches: "The quality of Brazilian entrepreneurs improves every year. The oven is hot and we are buying the world's best flour."
Segments that Redpoint ventures is following and will continue to invest in Brazil this year are healthtech, edtech and fintech, as well as software-as-a-service and on-demand commerce.
Future opportunities
According to the investor, the next few years bode well for Brazilian startups. Rodrigues hopes that the new government will introduce changes that new ventures could benefit from, such as the intended privatization agenda:
"Once public organizations are privatized, they will seek efficiency and the best way of doing that is by using bleeding edge tech – so there are over 400 potential clients for startups selling solutions to boost efficiency," he predicted.
The venture capitalist also sees higher education as an attribution of the Ministry of Science and Technology favorably, as well as the fact that the new Economy minister, Paulo Guedes, is a former private equity manager.
"There are projects being discussed around simplification of corporate tax structures, which will simplify things for startups. People say staff is the highest cost for startups: I would argue the tax associated to these people is what really kills new ventures."
Rodrigues points out that the general attitude across his international investment network regarding South America's largest economy is of cautiousness: "All the reports I've been reading advise investors to wait until the major reforms have taken place before doing wire transfers to Brazil."
"But I think the country is now returning to global corporate agendas – and thank goodness, that is happening without the craziness that we saw at the start of the decade," he added.
"There are only a few markets globally where over 200 million people speak the same language under the same regulations. This represents huge business opportunities and will trigger not only new investments but also the exit deals that are so highly anticipated."