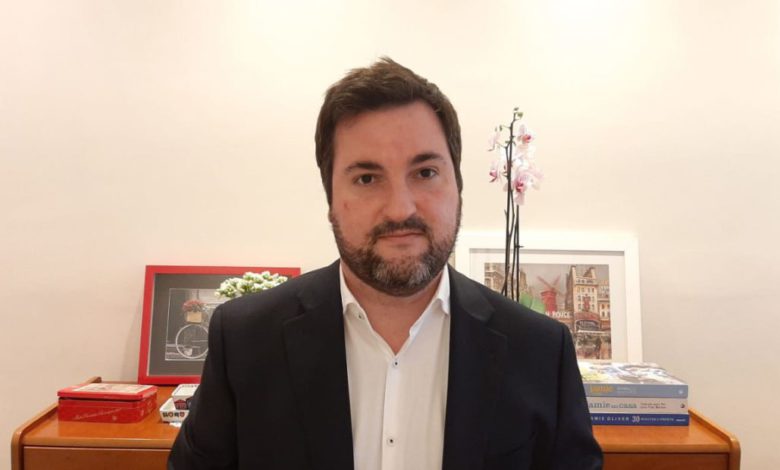 Brazil exported 650 tonnes of processed poultry goods to Egypt year to date through August, in the wake of obtaining the green light last year. Even though the shipment volumes are deemed positive and growth prospects are good, the Brazilian poultry industry argues for an extension of the 90-day shelf life to allow for increasing sales.
Up to mid-2020, Brazil used to export only raw chicken to Egypt. "We exported almost exclusively whole chickens to Egypt," Brazilian Animal Protein Association (ABPA) Markets director Luis Rua told ANBA, stressing that Egypt has historically been a major market for the sector but in the raw whole chicken segment only. Whole small-sized chickens are largely consumed in the Arab countries.
But Egypt gave the greenlight to imports of poultry-based products from Brazil in July 2020, including items such as nuggets, canned chicken meat, chicken sausages and chicken mortadella, as well as the higher value-added processed turkey product known as blanquet in Brazil. But the country determines a short shelf life for most of these products, thus making it hard to export, as Brazilian goods remain for 30 to 40 days in Egypt-bound ships.
"We have a major trouble in exporting thermally processed goods that is their shelf life in Egypt, which is very short, only 90 days. Therefore, for products such as sausages or nuggets this makes it very difficult for companies to meet this shelf life," Rua explains. "This ends up keeping us from exporting more," he says.
The ABPA Markets director believes that the poultry-based product that Brazil is selling the most to Egypt is luncheon, a canned good that is largely consumed in the Arab country and may include poultry and other meats. "We cannot take sausages and nuggets because of the shelf life issue, but canned goods we can," he says.
Nevertheless, Rua considers it good the 650-tonne volume of poultry processed items exported from Brazil to Egypt and believes there's room to grow. "The high demand is a good indicator," he says. He points out that the greenlight is still new and the companies are still checking up the demands. Those who are selling are the same ones that used to sell whole chicken to Egypt," the Markets director says.
Decrease in whole chicken
Despite breaking into this new market, overall exports to Egypt were down to half year on year. Whole chicken sales reached 27,500 year-to-date through August 2021, down from 50,000 last year. Rua says that some bureaucratic adjustments have been made due to a halal certifier change. The halal certification attests that the products are fit for Muslim consumption, and Brazil sells both raw and processed Halal slaughtered poultry.
Shelf life
Regarding the shelf life of poultry processed products, Rua believes that there's a prospect for negotiation and says that the topic is on the agenda of Brazil-Egypt talks both in the bilateral relation through Brazil's Ministry of Agriculture, Livestock and Supply and Brazil's Embassy in Cairo and within the Mercosur, which has a free trade agreement with the Arab country.
"We hope the shelf life can be renegotiated between the parties so that we can contribute further more for the food security in Egypt, adding some products that they may not have in sufficient quantities," says Rua. According to the ABPA executive, Egypt has historically been as 15th largest international market for poultry from Brazil, and Brazil is a major supplier for them. Brazil is the world's largest halal poultry exporter and have a key role in supplying for several Arab countries such as Saudi Arabia and the United Arab Emirates.
Translated by Guilherme Miranda
Report from ANBA´s website.