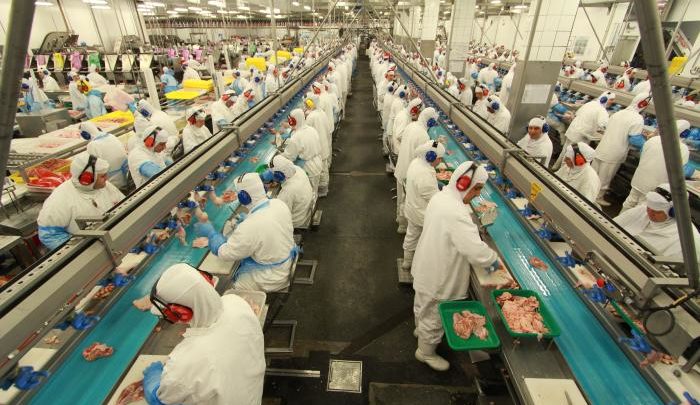 São Paulo – A business mission from the Brazilian Ministry of Agriculture, Livestock and Supply begins this Friday (31) with three countries on the itinerary: Dubai, United Arab Emirates (Sept. 1 and 2); Cairo, Egypt (Sept. 3 and 4); and Istanbul (Sept. 5 and 6) and Ankara (Sept. 7) in Turkey. The mission is led by the Ministry's executive secretary Eumar Novacki.
The mission comprises 25 delegates from Brazilian agribusiness industry companies and organizations involved in sectors like animal protein (beef and poultry), açaí, coffee, export-import companies, business advisors, halal certification, etc. Ministry technicians will also join along. They will sit down for bilateral meetings with local executives and authorities, as well as attend the trade show World Food Istanbul, in Turkey.
"The mission is intended to pave the way for Brazilian goods, especially beef and poultry, and to further cement Brazil's position as one of the leading suppliers of sugar, maize, coffee and meats to those countries, particularly the UAE," said the director of the Ministry's international agribusiness promotion department, Evaldo da Silva Júnior, who'll also be on the mission.
The Ministry said the trip is also intended to increase commercial diversity and look into new markets, in line with its goal of increasing the share of exports in total sales from a current 7% to 10% in five years. There will be meetings with local authorities and importers. In Egypt, emphasis will be placed on supplying food to the country on a permanent basis.
Organizations joining the mission include the Arab Brazilian Chamber of Commerce (in Egypt and the UAE only), the Federation of Muslim Associations in Brazil (Fambras), The Brazilian Meat Exporters Association (Abiec), the Brazilian Animal Protein Association (ABPA), the Brazilian Export and Investment Promotion Agency (Apex-Brasil). Companies joining the mission include BRF (pictured at the top of this story), Marfrig, Minerva Foods, Mercúrio Alimentos, Petruz Açaí, Cia Iguaçu de Café Solúvel, Companhia Cacique de Café Solúvel, Rxm, Globe Brazil Export, Abn8 Trading, 100% Amazonia and Francfort Trade.
The Ministry will also have a stand featuring 12 Brazilian exhibitors at World Food Istanbul. Ministry officials will also meet with Apex-Brasil and the Embassy of Brazil in the UAE regarding upcoming events in Abu Dhabi, such as Agriscape, a B2B event due October, and SIAL Middle East, in December. "We will present a portfolio of investment projects for Agriscape, and we intend to take 15 Brazilian companies to SIAL with all costs covered. We are accepting registrations from prospect companies, Silva said.
by Bruna Garcia Fonseca – ANBA
Translated by Gabriel Pomerancblum