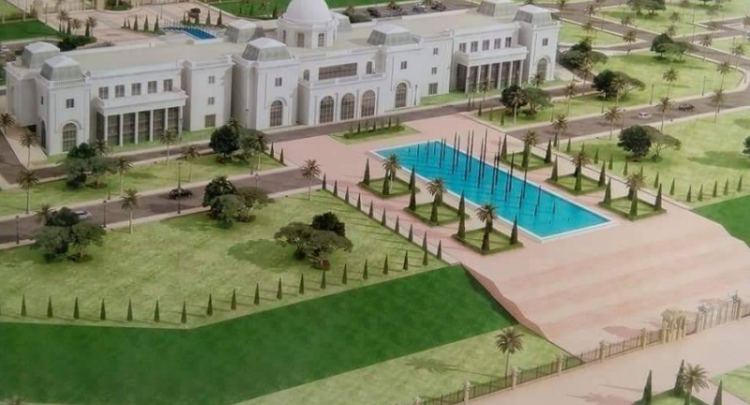 Recently, the first photos of the new Presidential Palace in the New El Alamein City have come up revealing that Egypt is building its own version of the White House. However, the new city which lies 106 km west of Alexandria on the Mediterranean Sea is scheduled to be concluded by the end of 2019.
The city is planned to be one of the fourth generation cities being built in some of the most up-to-date architectural styles. Moreover, it is expected to include universities, schools, and tourist activities that are supposed to boost tourism in the Mediterranean city.
In March 2018, President Abdel-Fattah El-Sisi inaugurated the New El Alamein city project, planned on an area of 48,000 acres at a cost of LE two billion. However, Egypt has more than 30 Presidential Palaces or gems that could be used for an official residence.