News
Concert to bring contemporary Egyptian music to São Paulo
The free show is part of the schedule of 'Ancient Egypt – From Everyday to Eternity,' an exhibition currently taking place at Centro Cultural Banco do Brasil (CCBB).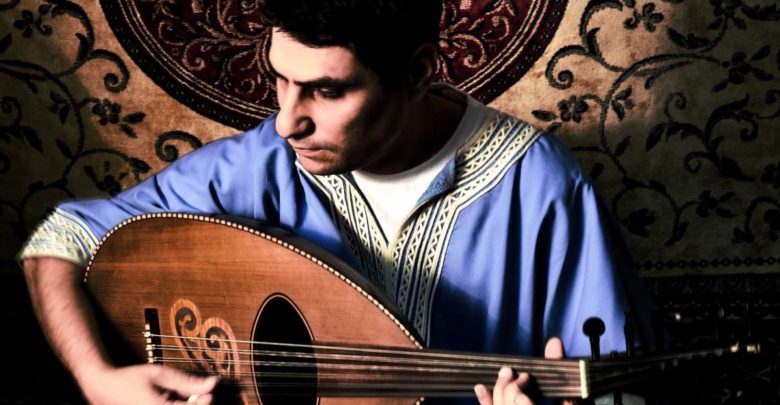 Egyptian music will make itself heard in the outdoor area at São Paulo's Centro Cultural Banco do Brasil (CCBB) on the 27th this month. Lute player and singer Sami Bordokan (pictured above) will perform an Egypt-centric repertoire tailored over the span of decades. The concert is part of the CCBB's educational program for São Paulo. It will take place concurrently with the exhibition Ancient Egypt – From Everyday to Eternity, currently on show at the CCBB.
The 2-hour concert is free of charge. The setlist will include folk songs and Bordokan's own compositions, permeated by unique improvisation and featuring lute, qanun – a string instrument – and the darbuka drum.
The concert and the exhibit are an offering from Múltiplo Ancestral, a knowledge- and culture-sharing platform combining memory and heritage, targeting the general public as well as scholars from different fields and cultural practices.
The lute player
Sami Bordokan was born in São Paulo, in 1973, to parents originally from Akkar, Lebanon. His father was also a lute player and singer, and he picked up the instrument at age six. In his teens, he spent time studying the instrument and Eastern singing in Lebanon. Bordokan immersed himself in classical Arab music, especially from Andalusia.
He also travelled to Syria and North Africa to study Eastern music scales (maqamat charqie) and Arab rhythms and styles like the longa and the dulab. Bordokan's repertoire in Brazil includes Arab classical pieces from the 10th to the 19th centuries, folk songs and compositions of his own, permeated by improvisation.
Quick facts
Contemporary Egyptian music concert with Sami Bordokan
March 27, 4pm
Outdoor area, Centro Cultural Banco do Brasil, São Paulo
Rua Álvares Penteado, 112 – Centro Histórico, Triângulo SP, São Paulo – São Paulo
Open daily from 9am to 9pm, except Tuesday
Phone: +55 11 4298-1270