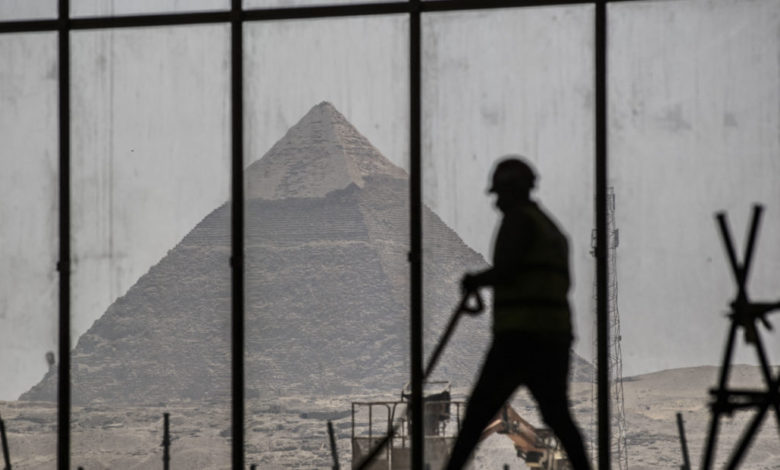 The Egyptian administration has decided to take advantage of the downtime wrought by the pandemic to restructure its tourism industry. "It was decided by the Egyptian tourism and antiquities authorities to take advantage of this downtime to undertake a complete overhaul of our museum setup as well as other tourism infrastructure all over Egypt", Egypt's ambassador to Brasília, Wael Ahmed Kamal Aboulmagd, told ANBA in an interview.
Global tourism is facing another year of restrictions to curb the spread of the novel coronavirus. The industry grossed USD 13 billion in Egypt in 2019, and the pandemic caused that to plummet in 2020, the website of local newspaper Al Ahram reported.
To prime the country for a post-Covid resumption of travel, in addition to reforms, the administration invested in actions including a royal mummies parade last weekend. Twenty-two mummies were hauled from the Cairo Museum on Tahrir Square to their new home – the National Museum of Egyptian Civilization in Fustat, Old Cairo.
The Golden Mummies Parade was televised, in a bid to advertise Egypt's history and its potential as a tourist destination. Ambassador Aboulmagd said Egyptians were "thrilled to see the positive reaction and the tremendous interest in this event worldwide."
What's new
The action was a chance to showcase pharaonic artefacts while spreading the news of the ongoing renewal of national museums. "We certainly hope that this event will provide a much-needed boost to the tourism industry which has suffered globally from the impact of Covid-19," the ambassador said.
During the parade, Egypt's minister of Tourism and Antiquities, Khaled El-Anany, gave an in-depth explanation of the masterplan to update museums that focus not only on Ancient Egypt, but also on Greco-Roman, Coptic, and Islamic heritages. "It is also worth noting that the main event which we are preparing for is the inauguration of the New Grand Egyptian Museum near the pyramids of Giza, scheduled for later this year," he said.
Brazil-Egypt flights
The Egyptian diplomat also discussed Brazil-Egypt flights: "To complement our efforts in attracting Brazilian visitors to the wonders of Egypt, we are pleased to inform that the authorities in Egypt and Brazil are finalizing one last agreement required to allow the launch of direct EgyptAir flights between Cairo and Sao Paolo."
In December 2020, ANBA had reported that talks for the airline route were at an advanced stage. "We are confident that Brazilians from all walks of life will be pleased to find themselves in Egypt after a 10- or 11-hour flight! And once there, we can promise that they will have a journey of a lifetime," he said, noting that attractions include antiquities around Cairo and in Luxor and Aswan, in the south, but also the beaches of the Mediterranean and coral diving on the Red Sea. "And even more importantly the warm hospitality of Egyptians who have nothing but fond impressions of Brazilians and everything Brazilian," he concluded.