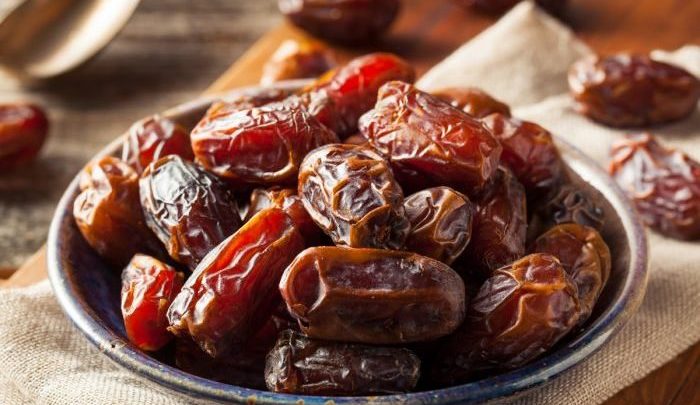 Egypt has started planting 2m palm trees of new varieties to meet international demands, as part of the country's strategic step to develop the date industry. Egypt has 15.5m palm trees planted on an area of 86,000 feddans.

Head of the Research Department at the Central Laboratory for Date Palm Research and Development (CLDPRD) Moustafa Taha said that the laboratory is one of the project inspectors which will be implemented in East Owainat.

He added that Egypt plants three main varieties of dates, Barhi, Medjool, and Siwa, which are the most demanded types globally currently.

Egypt at present produces about 16.6% of the world's dates, and 24.2% of the Arab countries production, totalling 1.4m tonnes annually, according to a recent report by the Ministry of Agriculture.

Taha said that the project will cost up to EGP 1m, supported by the Academy of Scientific Research and Technology. The Food Technology Research Institute agreed with the Ministry of Education to add the date products to the school food programme starting from the next academic year.

Initially, the project will be applied in only three areas, including Giza and Dakahlia, which will then qualify the market to expand in this type of investment and then it can be exported, he said.

According to sources in the Ministry of Agriculture, it will cooperate with the Ministry of Industry to develop technical specifications for Egyptian dates, which will promote exports in the coming period.

Head of Orient Group for Food Industries Hisham Al Masri said that setting technical specifications for Egyptian dates will increase their value in international markets in the future, since currently their prices are very low.

Al Masri called for cooperation with the farmers to educate them on better agricultural practices, in order to avoid waste and fully benefit from the crops.

Taha pointed out that Egypt is the largest date producer in the world with 1.4m tonnes annually, but it wastes a lot of this production due to defective transportation and storage processes.

Egypt's surplus production can be more useful after adding value to the crops and exporting or selling them locally, such as producing date powder, noting that the company has started this process two years ago, he added.
Ahmed Auf, general manager of Abu Auf said the dates sector is very promising, adding that the company aims to enter the African markets soon, including Kenya, Tanzania, Senegal, Nigeria, and Cameroon.

Auf added that the company has agreed with several customers recently to increase its exports annually.

Egypt occupies a lagging position in date exports on a global scale, although it occupies first place in production, which requires intensive efforts from the Agriculture Export Council and the Ministry of Industry to increase date exports henceforward, Auf explained.
Ministries of Industry, agriculture set local specifications for date crops
Daily News Egypt