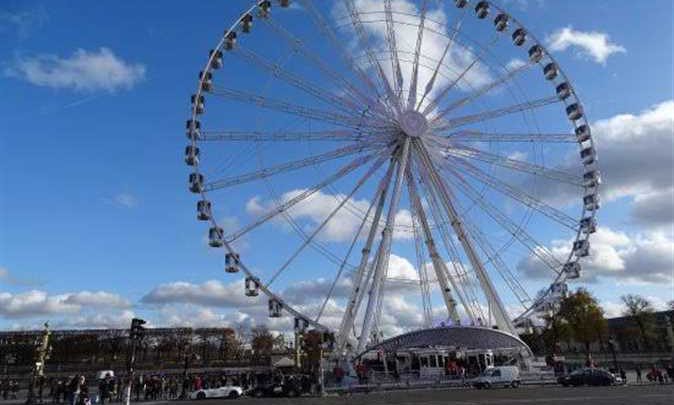 Tourism expert Ahmed Metwally announced that work is underway to construct the Cairo Eye, the largest Ferris wheel in Africa at 120 meters tall.
Its construction comes to support Egypt's vision 2030 strategy for tourism and economic development, in line with the government's plan to develop the tourist field further.
The project is Cairo's first Ferris wheel and is scheduled to open in 2022. It will be the fifth largest wheel around the world after London, Dubai, Las Vegas and Singapore.
Metwally added that the wheel will be a boon for the nation's entertainment and tourism sector, and will allow for a unique panoramic view of Cairo's sights likely attracting millions of visitors annually and hundreds of thousands of tourists, thereby bringing in more foreign investments into Egypt.
The wheel will be located by the banks of the Nile River in Zamalek, close to all major Egyptian attractions and tourist areas.
Metwally assured that the project was designed with environmental considerations in mind, preserving the identity of the Zamalek region without disrupting the palm trees around it. He added that a design scheme is in place that sees an increase in the green area surrounding the project, with an estimated 7,000 square meters instead of the current 6,100 square meters.
The Cairo Eye contains 48 cabins with a capacity of 6-8 visitors each, servicing up to an estimated 2,500,000 visitors each year. An integrated leisure and tourism destination will also be built around the wheel for a unique experience in the heart of the capital.
Metwally added that an accurate traffic study was drafted up for the project to ensure proper traffic flow within the Zamalek area. This involves providing various means to reach the wheel, including a river transport service using the Cairo Eye Taxi and Cairo Eye Buses for free transportation in addition to allocating a parking lot of up to 500 cars.