Investment
News
Egypt to import chicken products from Brazil
The Arab country has cleared imports of items including canned chicken meat, chicken nuggets, chicken sausage, and chicken mortadella. Egyptians are looking for alternatives to high-priced beef protein.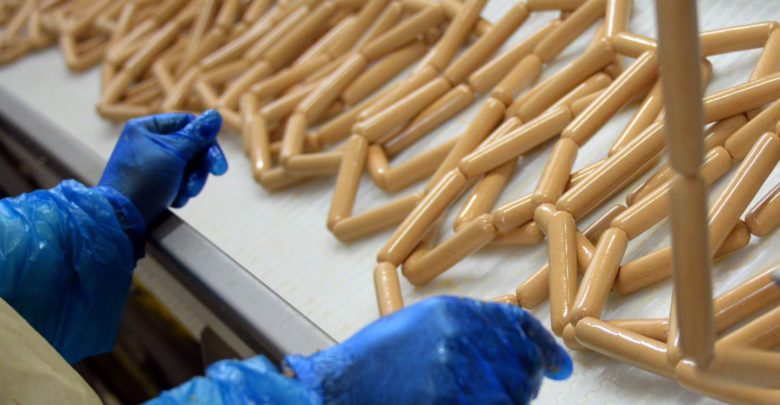 High-priced beef on international markets has triggered a quest for more affordable protein in Egypt, and this has helped pave the way for sales of Brazilian-made chicken products to the Arab country. About a week ago, Egypt gave the greenlight to imports of poultry-based products from Brazil. The category includes items such as nuggets, canned chicken meat, chicken sausages and chicken mortadella. Sales have also been cleared for the processed turkey product known as 'blanquet' in Brazil.
"Strong demand for beef in China caused prices to go up quite significantly, by 19.2% year-on-year through May, so demand for cheaper proteins is going up," the agricultural attaché at the Embassy of Brazil in Cairo, Cesar Simas Teles, told ANBA. He noted that total shipped volume of poultry from Brazil to Egypt climbed 27% year-on-year in H1.
Teles notes that market issues aside, there was work done in Brazil to enable these sales. The greenlight came after the conclusion of talks for a new international food safety certificate for poultry exports from Brazil to Egypt. Certification was formerly available for whole and cut chicken entering Egypt; the new certificate, has updated past requirements and added new items, including processed ones.
"Brazil has been exporting whole chickens to Egypt for a long time now. However, the Brazilian Ministry of Agriculture is working to add variety to exports from Brazil," says Teles. According to him, orders are already in place for 1,500 tons of canned meat from Brazil. A similar beef-based product supplied from Brazil is corned beef – which saw 1,390 tons shipped to Egypt through June this year. "As for poultry, we are starting out with orders for 1,500 tons," he says.
Teles explains that in addition to the export certificates, Egypt's government issues import licenses, which poultry-based products will also require. Licenses have already been issued for the initial 1,500-ton sale. The agricultural attaché believes that since there are poultry manufacturers active in Egypt, Egypt will work to balance out imports and domestic supplies.
Brazilian Animal Protein Association (ABPA) Markets manager Luis Rua said Egypt is a major importer of unprocessed poultry, and the addition of processed goods enhances the country's partnership with Brazil in food supplies. "The potential is there for increasing sales, and the recently approved products boast added value and complement local availability while not posing a threat to locally made product," Rua told ANBA.
Poultry suppliers must be accredited to export to Egypt. Luis Rua said exporters are still in the process of figuring out the exact requirements and product specificities. "But there is no question that an interesting space has opened up for diversification of exports from Brazil," he argues.
Attaché Teles believes that growing demand for chicken products in Egypt could help Brazil to start selling chicken cuts to that country. The international health certificate to that end is already in existence, but Egypt's government is not issuing licenses. According to Teles, the pandemic prompted growing concerns with food supplies, and therefore the administration is making it easier to import. Negotiations are being fast-tracked. "We're even hopeful of selling chicken cuts, which is another important market niche, he says.