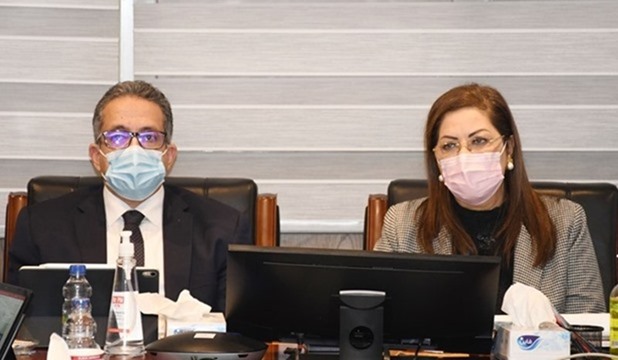 Tourism, a major sector in the Egyptian economy, saw revenues fall by 67.2% in 2020, after achieving USD13 billion in 2019, Egyptian newspaper Al Ahram reported in its website. In 2019, Egypt recorded 13 million international tourist arrivals, while in 2020, however, they fell by 69.5%.
The UN World Tourism Organization reported that, year on year, global tourism lost about USD935 billion in revenues between January and October 2020. The world saw a loss of 900 million international tourists between January and October in the first ten months of 2020.
The drop was mainly due to the coronavirus pandemic. According to a press release from the Egyptian government made public on Tuesday (5), the minister of Planning and Economic Development, Hala El Said, met with minister of Tourism and Antiquities, Khaled El Enany (pictured above) to make plans for the sector.
El Said said tourism is one of the most affected sectors by the COVID-19 crisis but the situation brings opportunities. She believes this is the moment to raise the sector's efficiency in terms of equipment and human resources development.
Khaled El Enany pointed out that, despite the pandemic, Egypt announced a number of archeological discoveries that will have a positive impact on the resumption of tourism.
The ministers also discussed activating the Tourism Satellite Accounts unit at the Ministry of Tourism and Antiquities. According to El-Said, this unit will ensure the standardization of data sources according to a scientific methodology that facilitates analysis and comparison with international standards to understand the competitive capabilities of the tourism sector in Egypt.
Translated by Guilherme Miranda
Report form ANBA´s website.