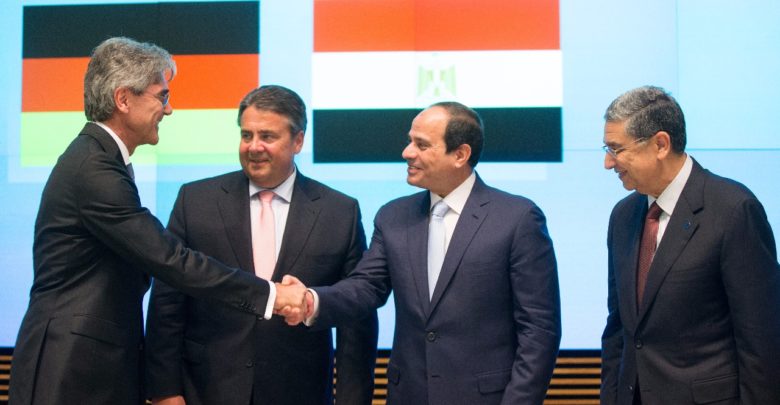 Siemens' CEO Joseph Kaiser has stated that 'no place in the world developed in infrastructure as quickly as Egypt' at a G20 informal investment summit in Berlin, according to Egypt Today.
In a television interview, he added that Egypt is one of the top countries that witnessed high growth rates and developments in infrastructure, education and transport fields in the past four years.
Kaiser added that Siemens is proud of its long-term work in Egypt, notably with the three electricity plants they have built in the country, with 1,200 Egyptian engineers having been trained in Germany for the project.The three plants were inaugurated in July, and in total they have the capacity to produce electric power for 40 million citizens, in addition to providing power to companies and factories for many years.
"The plants will also provide Egypt with prosperity, flexibility and diversification, enabling the country to export energy to Europe and establish cooperative relations with Saudi Arabia," said Kaiser at the inauguration of the megaprojects.
President Abdel-Fattah al Sisi, who was in attendance at the forum, thanked Siemens for setting up the three power plants, increasing the country's energy capacity.
Aside from the kind words from both sides, Egypt and Siemens also signed an agreement to expand training of technical education students.
Main image from Industrie Magazin