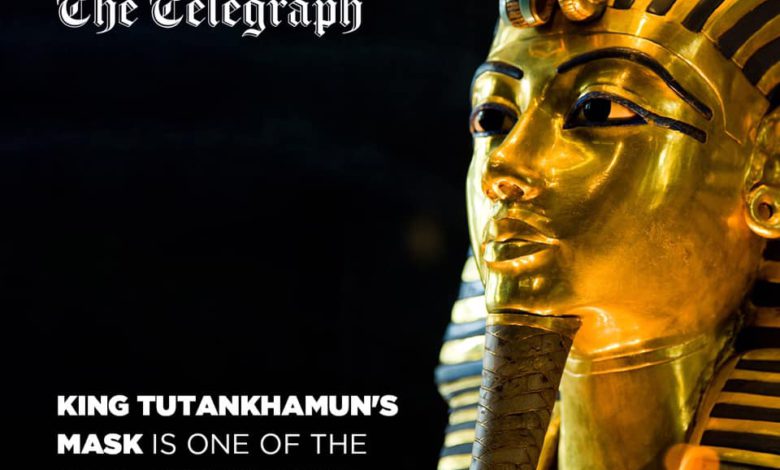 In Continuation to the series of articles and international reports on tourism in Egypt, the British telegraph published a report, showcasing the mask of the Boy King Tutankhamun as one of the tourist icons in the world to see during one's lifetime.
The report gave a detailed description of the mask, its design, and that it's made of a layer of pure gold and precious and semi precious jewels. It stated that it is one of the unique pieces that dazzled the world and increased the passion for the ancient Egyptian civilization.
The report stated that the mask is displayed at the Egyptian Museum in Tahrir, and it is scheduled to be transported with the rest of the king's treasures to the Grand Egyptian Museum.
The report told the story of the discovery of the tomb of King Tutankhamun in 1922 by British archeologist Howard Carter, in the West Bank.
The British Telegraph published two reports about Egypt, one was choosing Egypt as one of the best destinations of 2021 after the UK's lockdown eases. The second was about Nile cruises in Egypt, the article described them as one of the best cruise experiences in the world. The newspaper introduced the treasures of the ancient Egyptian civilization and its natural tourism components in an impressive way.