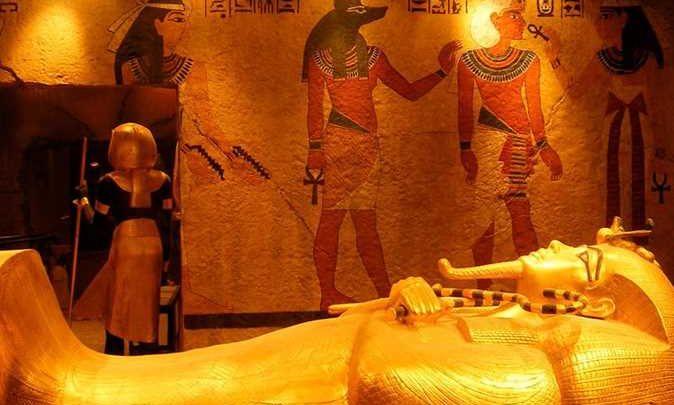 The New York Times has listed Egypt as among the top 52 places to go in 2020, with the highlight of the year being the much anticipated opening of the Grand Egyptian Museum (GEM).
Washington, the British Virgin Islands and Bolivia topped the list.
"The Egyptians are building like the pharaohs to finish the massive and much-anticipated Grand Egyptian Museum in time for its scheduled gala opening later this year. The project, which is reported to cost one billion dollars, has involved thousands of workers and nearly two decades of labor," Travel writer Seth Sherwood wrote, expressing the global excitement for the eagerly anticipated launch.
He added that the massive museum is set to accommodate nearly 100,000 objects, including a large repertoire of around 5,000 belongings of King Tutankhamen –  2,000 of which are being showcased for the first time ever.
Hotels around the museum, located near the Giza Pyramids, are currently undergoing a comprehensive renovation process in preparation to accommodate waves of tourists coming to the museum.
The GEM will feature several entertainment hubs including restaurants and theaters, alongside the main hall, a reception area for VIP visitors, the conferences hall, and a playground.
The museum has raised hopes of significantly bolstering Egypt's tourism sector, attracting a large amount of tourists in 2020.
The Egyptian cabinet said in January that five million people are predicted to visit the highly-anticipated mega-museum annually, releasing an infograph showing that 90 percent of the GEM's construction work and artifact transfers have been completed.
The infograph added that the GEM will house the world's largest antiquities collection belonging to a single civilization, with 49,603 artifacts, among which 46,000 were restored.
Sherwood highlighted other remarkable archeological spots, such as an ancient tomb of colorful frescoes located in the Saqqara Necropolis. Unveiled in April 2019, the tomb puzzled archeologists around the globe due to its excellent preservation and bright colors.
Dating from over 4,000 years ago, the tomb was found to have belonged to a nobleman named Khuwy from the fifth Dynasty.
The New York Times list then underscored the vital role that is set to be played by the new Sphinx airport in easing travel into Egypt. Established last year to foster archeological and culture tourism, the airport is located by the Cairo-Alexandria desert road located near Giza, al-Haram, 6th of October City, Fayoum, and more.
Likewise, Egypt topped The Independent's new travel recommendations list for 2020, with the newspaper urging people from around the world to pay a visit to Cairo's much-anticipated Grand Egyptian Museum.
Egypt also topped Forbes' "Where to Go Next" list, where the world-renowned magazine recommended 27 countries for adventure-loving readers to visit in 2020.
Informations from The New York Times website.