Uncategorized
Tunisia, Lebanon travellers to Brazil increased in 2018
According to data from Brazil's Ministry of Tourism, Moroccans are still the majority of Arab tourists in Brazil. However, the number declined from 2017.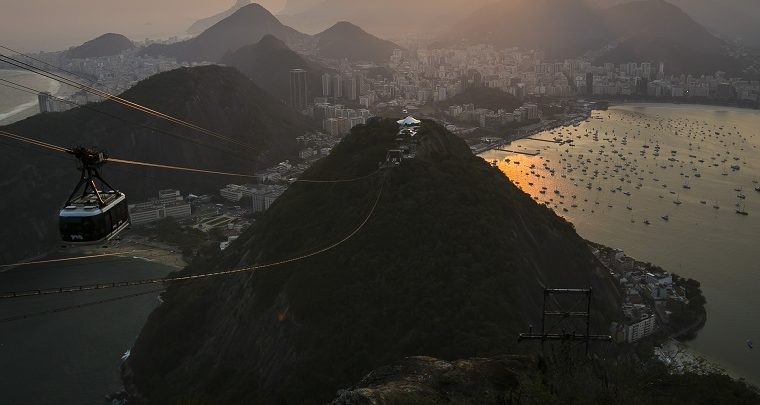 Brazil received a higher number of tourists from two Arab countries in 2018. The information is from the Tourism Statistical Yearbook 2019 which Brazil's Ministry of Tourism released this Tuesday (11). The two countries which saw an increased number of tourists were Tunisia and Lebanon.
Overall, in 2018, 6,621,376 international arrivals in Brazilian soil were recorded, a 0.5% increase from 2017. Out of those, 1,488 were Tunisians, an increase from 1,374 in 2017. Tourists from Lebanon reached 2.860 in 2018, an increase of 283 people over the previous year, which saw 2,577 visitors in Brazil. The number of Tunisians arriving through the state of Rio de Janeiro (pictured above) were 706 in 2018, 45 more people than in 2017. The Lebanese arriving through the state were 557 in 2018, 32 more than the previous year.
The leading Arab countries in the yearbook reached 11,588 tourists in 2018 from 13,177 tourists in 2017. Therefore, an overall decline was seen, with 1,589 less than 2017.
Despite the increased number of Tunisians and Lebanese tourists, the Arab nation that sent most visitors to Brazil in 2018 was Morocco. Moroccan tourism had already been the highest in the Arab bloc in 2017, when it sent 5,986 people. In 2018, although it remained the first, Morocco sent 5,241 tourists to Brazil, 745 people less than the previous year. The airline Royal Air Maroc has direct flights from Casablanca to São Paulo and Rio de Janeiro.
Other countries recorded were Egypt, with 1,800 tourists in 2018, from 2,079 in 2017. Saudi Arabia issued 856 visitors to Brazil in 2018, compared to 907 in 2017. And Syrian visitors to Brazil reached 1,143 in 2018, over 2,333 in 2017.
Translated by Guilherme Miranda
Information´s from ANBA´s website.