News
Amr Diab Is The First Arab Singer To Get His Own Times Square Billboard
The Egyptian superstar soaked up the limelight on a Spotify billboard in the heart of New York City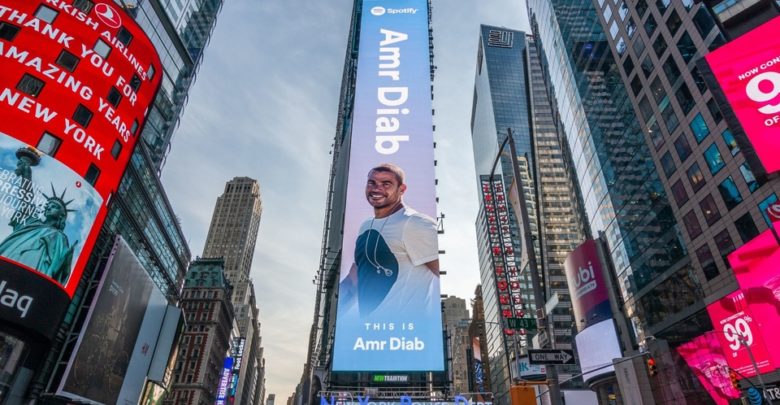 Spotify is heaping out the best of Arab culture on global display, with Egyptian icon Amr Diab being the latest superstar to grace Spotify's prominent billboard display in New York City's Times Square.
The installation means that Amr Diab has become the first ever artist that sings in Arabic to appear on a Times Square Billboard, let alone to land a featuring this prominent.
While Diab's Middle Eastern fans have proudly followed his prolific career that has already spanned decades, he is no stranger to the United States, having already amassed a large following in the nation when it became the number one country to stream his music on Spotify, closely followed by Sweden and Germany.
No Description
In 2016, the legendary artist also broke the Guiness World Record for the Most World Music Awards for Best Selling Middle Eastern Artist. 
News from Harpers Bazaar Arabia.