News
Antonio Patriota to take post at Brazil's Embassy in Cairo
A foreign minister during the Dilma Rousseff administration, the diplomat will arrive in Egypt this week. While visiting the Arab Chamber this Tuesday, he said he intends to prioritize trade.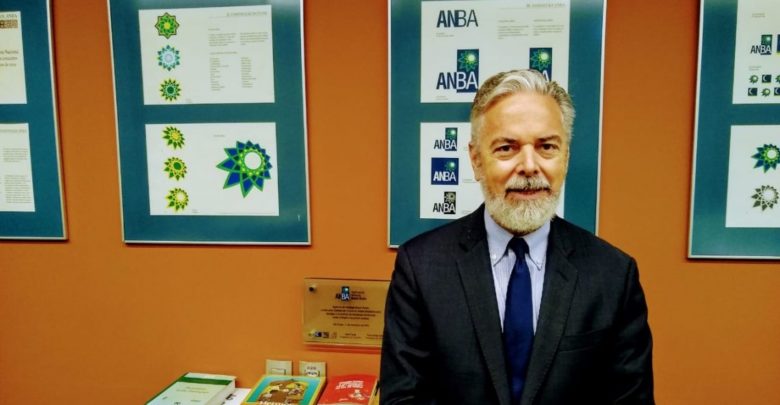 Diplomat and former foreign minister Antonio Patriota (pictured above) is slated to arrive in Cairo, Egypt on Friday (4) to be sworn in at the Embassy of Brazil. Patriota served under the Dilma Rousseff administration from 2011 to 2013. He later went on to serve stints as ambassador of Brazil with the United Nations (UN) and in Rome.
This Tuesday (1), Patriota met with Arab Brazilian Chamber of Commerce executives in São Paulo as part of preparations for his post in Cairo. He took the time to discuss his new assignment with ANBA. Although he's willing to tend to every aspect of Brazil-Egypt relations, the diplomat intends to give priority to trade.
"The whole agenda of partnership in economy and trade is very promising right now, with the entry into force of the Mercosur-Egypt agreement in 2017," said Patriota, who also mentioned other facts that have fueled Brazil-Egypt trade, like the visit of Brazil's Agriculture, Livestock and Supply minister Tereza Cristina to Egypt in September, and mounting economic exchange over the last few years.
Besides increasing the variety of exports from Brazil by adding goods that enjoy tax breaks as a result of the free trade agreement, the diplomat would like to help Egyptians sell more goods to Brazil. "Right now, trade is highly favorable to our side, and I noticed that as a result of minister Tereza Cristina's visit, we have also made ourselves available to import garlic, grapes, some items from Egypt," he says.
Patriota is personally inclined to work on the diplomatic and political agenda. He sees Egypt as the heart of the Middle East and the Arab world. The country is currently presiding the African Union, and it's also home to the Arab League. "It will be a very interesting watch post to look at the dynamics of one of the most complex parts of the international scenario," he says.
The former foreign minister is hoping to contribute, through his work, to increasing mutual cultural and social awareness, and to pay attention to consular issues. "We have a few challenges facing us as well. There are Brazilians living in Egypt. Some of them are struggling, and we intend to give them special attention," he says.
Although he'll be 40 years into his diplomatic career next December Antonio Patriota, has never been stationed in Africa or the Middle East before. Upon being offered the post in Egypt, he took it as a new challenge, one that fills a gap in his resumé. Apart from the UN and Rome, he has also served in Washington, DC.
"Egypt is a country that has been growing at high rates for a few years now, modernizing with several ambitious projects, including a new administrative capital, and with the entry into force of the Mercosur-Egypt agreement we have a whole new field to explore. Egypt has already become Brazil's main trading partner in Africa and the Arab world," he says, giving an overview of what awaits him.
Throughout his lengthy career, Patriota has been in close quarters with many Egyptian diplomats and leaders, including current FM Sameh Shoukry, former FM Nabil Fahmy – who's dean of the American University in Cairo's School of Global Affairs and Public Policy, and former Arab League secretary general Amr Mussa. "As I'm coming to Cairo, I have a few friends there who will help me to better figure out the whole region," he says.
Patriota believes Brazil's relations with Arab countries in general will remain on good terms, since president Jair Bolsonaro is traveling to the region later this month, minister Tereza Cristina has been there already, and Arab League secretary-general Ahmed Aboul Gheit is expected in Brazil in 2020. "These are positive movements, and they show that there's an interest in close relations built not only upon mutual benefit, but also upon mutual respect," he said.
The diplomat helped organize the first edition of the Summit of South American-Arab Countries (ASPA) in Brasília, 2005. "I would like to keep working in this spirit, the spirit of building relations in every realm, and of clarifying positions and intentions whenever necessary, so as to preserve friendship and good understanding," he told ANBA.
At the Arab Chamber, ambassador Antonio Patriota was welcomed by president Rubens Hannun, International Relations vice president and ambassador Osmar Chohfi, secretary-general Tamer Mansour, Institutional Relations manager Fernanda Baltazar and Business Analyst Danielle Montagner Berini.
Translated by Gabriel Pomerancblum