News
Brazilian artistic duo Acidum Project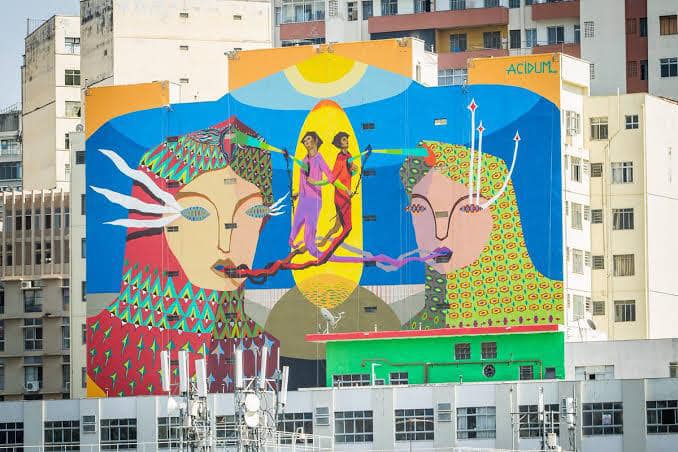 The Embassy of Brazil in Cairo is pleased to announce that the Brazilian artistic duo
Acidum Project
is currently in Egypt to paint a mural in Giza as part of a cultural project involving the Embassy, the National Authority for Tunnels and DUCO (Empowering Urban Appeal) in coordination with the Grand Egyptian Museum (GEM).
Based in Fortaleza, Brazil, the artistic duo is formed by artists Tereza Dequinta and Robézio Marqs and has produced dozens of street art murals in several cities in Brazil and around the world since 2006. Their work is easily recognizable and showcases large and colorful murals on the themes of knowledge and humanity. They have been recently to Beirut, Lebanon, where they painted a 540m2 mural in collaboration with Lebanese artist Renoz, in the neighborhood of Hamra.
In Egypt since the beginning of August, they just concluded several Red Sea-themed murals in Soma Bay as part of a private project. During this week (5-12 September), they will be seen painting concrete metro station construction walls, hoping to give it more color and life, right in front of the Grand Egyptian Museum in Giza, as it prepares to be inaugurated. The mural will display cultural elements of both Brazil and Egypt and will be seen by the passing cars and from the future entrance of the GEM.