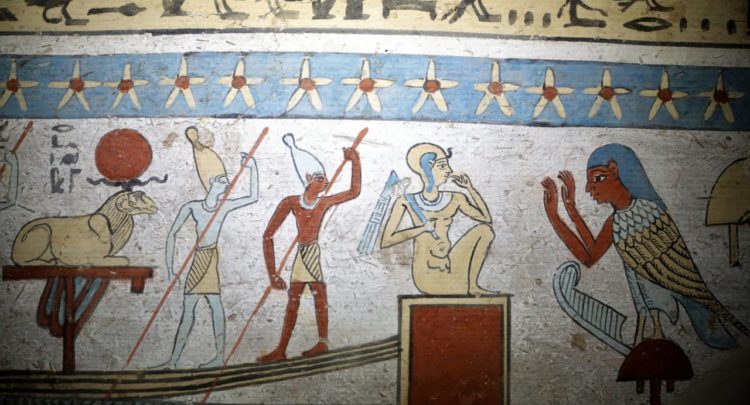 Antiquities Minister Khaled Anani announced Friday discovery of a colored cemetery dating back to the Ptolemaic dynasty in Ad Dababat district in Akhmim city in Sohag governorate, Upper Egypt.
In the presence of 40 ambassadors and MPs, Anani said that the graveyard has two coffins for a man and his wife who worked as a musician for Hathor goddess as well as more than of 50 mummies of buried birds and animals.
Mostafa Waziri, the secretary-general of the Supreme Council of Antiquities, noted that the cemetery was found during arresting a gang of antique smugglers in October.
He added that the ancient tomb is in great condition and its walls are decorated with colorful inscriptions.