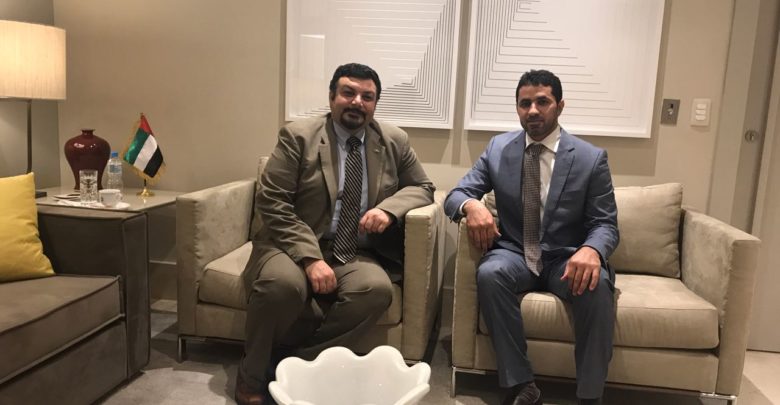 H. E. Mohamed Elkhatib – Commercial Counselor of Egypt in Brazil met yesterday Mr. Ibrahim Alalawi the Consul General of Emirates in São Paulo and Rio de Janeiro.
They discussed mutual cooperation in 2019 as there are only a very few Arab consulates in São Paulo.
The discussion also included the newly elected president and his government and the expectations for Brazil in the future.
This comes under the umbrella of the excellent long standing relationship between Egypt and Emirates and mutual cooperation to enhance business between Brazil and the Arab countries.