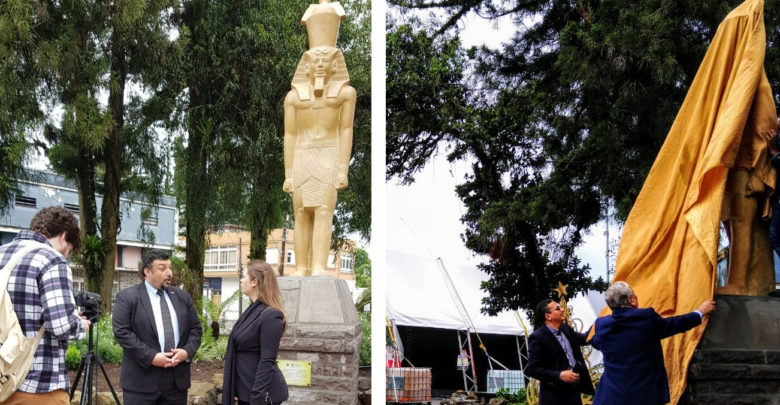 Press release:
The commercial Counselor of Egypt, Mr. Mohamed Elkhatib, the Mayor of Canela, and Mr. Essam Elbatal inaugurated today ( November 7), the praca marking the official opening of the first Egyptian museum in the state of Rio Grande do Sul.
The official opening of the museum will be on November 8th at 10 am in the museum with the participation of the mayor of Canela, the authorities of the state of Rio grande do Sul, the minister of tourism of Brasil, and local and national Brazilian media.
This is the third Egyptian museum in Brazil. The first is in Curitiba in the complex of Ordem Rosa Cruz dedicated to Akhenaton, and the second is also in the same complex dedicated to Tutankhamen.
This museum is built on 3000sq meters and gives a full experience of Egyptian ancient history.
The museum will also include an office for a tourism agency to offer touristic packages to the visitors of the museum.
In addition to that, the museum will host a permanent exhibition for Egyptian traditional products and these products will be for sale to the public as souvenirs from Egypt and to taste the various food products of Egypt.
This opening comes at the same time of the opening of Festuris, the major tourism festival in Gramado and the state of Rio grande do Sul which will be inaugurated on November 7 at night and runs through 7-10 November.