News
Egypt launches first-ever floating hospital boat in the MENA region
It's free of charge and focuses on mothers and children.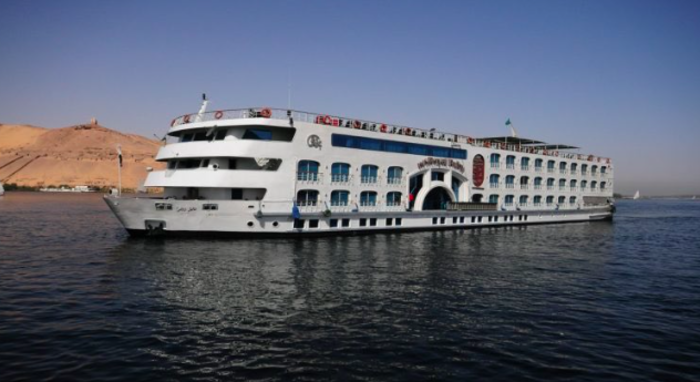 On Tuesday, Egypt's Minister of Health and Population Hala Zayed inaugurated the country's first-ever floating hospital on the Nile in Aswan governorate, Egypt Independent reported.
The water vehicle is considered the first of its kind in the Middle East and North Africa, and was launched in cooperation with Rotary Egypt. The facility is set to offer free medical services for up to 50,000 mothers and children in several cities and remote areas.
Zayed said the hospital will tour eight governorates, anchoring for one week in each. The tour will start on March 1st with Aswan, then move to Luxor, Qena, Sohag, Assiut, Minya, Beni Suef, and Giza.
During a speech she made at the inauguration event, Zayed stated that the idea of the floating hospital "aims to attract children and mothers to conduct medical examination."
The boat is fully equipped as a medical center. It features a laboratory, unit for sonar and echocardiography, as well as pharmacy to provide free-of-charge medicines. Patients who seek treatment at the facility can undergo tests to detect illnesses including breast cancer and diabetes in children.
The boat's medical staff and nurses will also be hosting regular awareness campaigns on nutrition, breastfeeding, and other important health issues.
In November of last year, Nestlé Egypt and Rotary Egypt – a branch of an international community of philanthropists – signed an agreement to launch the first floating hospital in the MENA region. Its first tour will be from March till April, with a focus on Upper Egypt governorates.