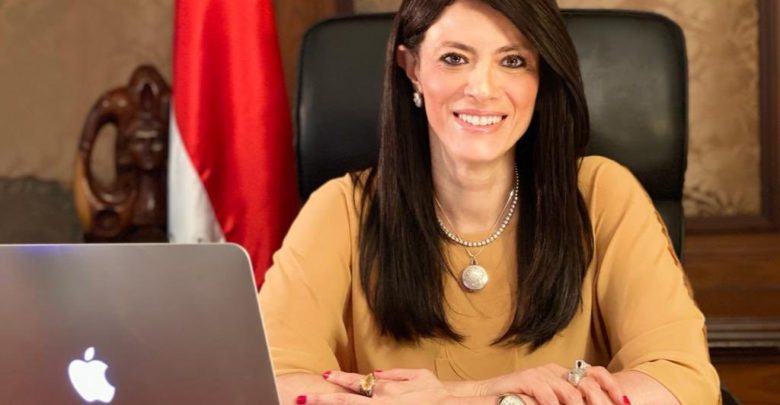 Egypt's Ministry of International Cooperation managed to secure USD 500 million in finances over the past eight months from international financial institutions and countries in order to support the healthcare sector amid the COVID-19 crisis, Egyptian newspaper Al Ahram reported based on a statement made public by the ministry.
The finances were directed towards the provision of personal protective equipment, supplies for medical teams and hospitals, strengthening the capacity of the Egyptian Red Crescent, training medical personnel, and improving public awareness of the crisis.
Minister of International Cooperation Rania Al-Mashat (pictured above) stated that these efforts came as a result of the strategy New Global Partnership Narrative that the ministry has adopted since the onset of the crisis to prioritize cooperation for the achievement of the United Nations Sustainable Development Goals (SDGs). The strategy is based on a human-centered economy.
"COVID-19 should not derail each countries' efforts in achieving the 2030 SDGs, particularly Goal 7 for good health and wellbeing; Goal 17 for partnerships, which focuses on knowledge sharing and cooperation for access to science, technology and innovation; and Goal 5 for gender equality through empowering women to have equal rights to job opportunities," Al-Mashat said.
The finances included USD 457 million from the World Bank, USD 17 million from the Agence Française de Développement (AFD), USD 11.2 million from the United States Agency for International Development (USAID), USD 9.3 million from Japan, USD 7.74 million from the United Nations Children's Fund (UNICEF), USD 3.2 million from the Arab Fund for Economic and Social Development, USD 900,000 from South Korea, USD 500,000 from Canada, and USD 500,000 from the African Development Bank.
Translated by Guilherme Miranda
Report from ANBA webstie.