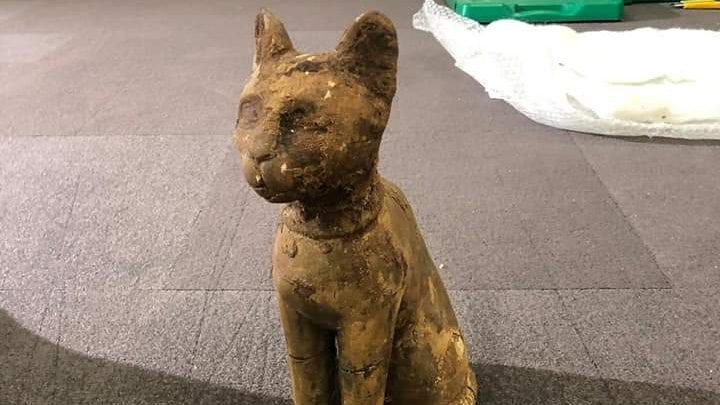 Two looted pharaonic artifacts, seized by Swiss authorities in Canton, were handed over to The Egyptian Embassy in Bern, Switzerland.
Shabaan Abdel-Gawad, the General Supervisor of Antiquities Repatriation Department at the Ministry of Antiquities, said that one of the pieces is a wooden cat-headed "Bastet" and the other is a pink granite falcon-headed "Horus."
Egypt's Ambassador to Switzerland Hisham Seif-Eldein expressed Egypt's appreciation for the exerted efforts of the relevant bodies in Canton, Geneva which contributed to the restoration of these archaeological statuettes.
Since March 2017, Egyptian and Swiss authorities have joined efforts to retrieve back the smuggled artifacts back to Egypt. Meanwhile, further cooperation is going on to recover other antiquities back to Egypt.