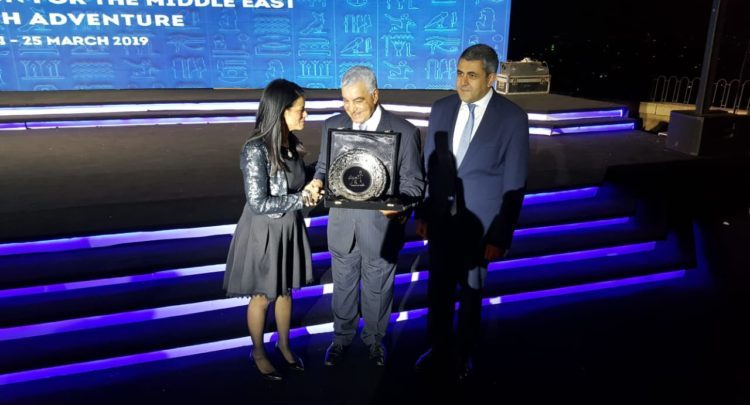 Egyptian archeologist Zahi Hawass showed to the Arab Ministers of Tourism a movie depicting the beauty of Egypt's tourist sites.
During a gala dinner, organized by the Ministry of Tourism at Saladin Citadel, Hawass revealed monumental discoveries. He also screened a short film about Luxor's excavations.
On her side, Egyptian Minister of Tourism Rania Al Mashat hailed the effort paid by Hawass to promote for tourism in Egypt on an international level.
In addition, Al Mashat awarded Hawass the World Tourism Organization's shield.
She also described him as one of Egypt's best ambassadors to the world.
Worth noting is that the Ministry received on Sunday the 45th Meeting of the United Nations World Tourism Organization (UNWTO) Commission for the Middle East, under the auspices of Prime Minister Moustafa Madbouly.
Ministers and representatives of the tourism sector in the Middle East attended the meeting.