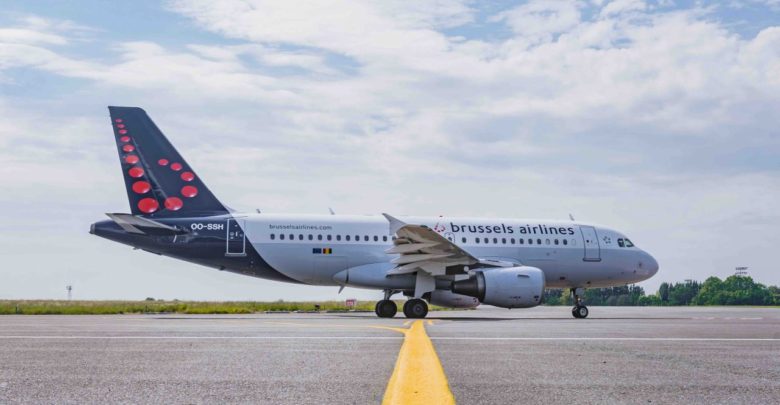 Brussels Airlines announced that the Egyptian coastal city of Hurghada will receive three flights from Brussels starting June 28, part of the resumption of flights in Belgium, which started on June 15.

Weeks ago, Brussels Airlines announced the resumption of flights to 17 international destinations, including Hurghada, in accordance with precautionary measures due to the coronavirus pandemic.

Brussels Airport was selected by the European Union Aviation Safety Agency (EASA) earlier in June as a pilot airport for implementing COVID-19-related operational recommendations.
Egyptian Minister of Civil Aviation Mohamed Manar Enabah announced on Tuesday that multiple precautionary measures must be implemented before passengers board any plane coming to Egypt. EgyptAir has banned the distribution of leaflets and meals to minimize contact between passengers and crew members.

Enabah added that aircraft will be disinfected periodically after each flight.
During a telephone conversation with Ahmed Moussa on the television progam "Ala Masouleyety" (On My Responsibility), Enabah specified that only dry snacks and canned drinks will be available during flights.
In a Tuesday press conference — the first since he assumed office six months ago — Enabah explained that special areas will be allocated for people with chronic diseases, while any passengers showing symptoms will be isolated in the aircraft's back rows.
Enabah announced on June 7 that air traffic in all Egyptian airports will resume staring July 1, in accordance with Egypt's preventive and precautionary measures to coexist with the coronavirus outbreak. Flight reservations have reopened in all airline offices.
Civil aviation traffic in Egypt has been suspended since March 19, excluding air cargo flights, charter flights only for tourist groups already in Egypt who want to return home, international medical flights and domestic flights.
Edited translation from Al-Masry Al-Youm