News
Opportunities
Forum to discuss Brazilian, Arab economies going forward
The Arab Brazilian Chamber is expecting over 1,000 Arabs and Brazilians to attend the Brazil & Arab Countries Economic Forum on April 14 in São Paulo. Themed 'The future is now,' the event will cover Food Security, Business 4.0, Sustainable Development and Global Movements.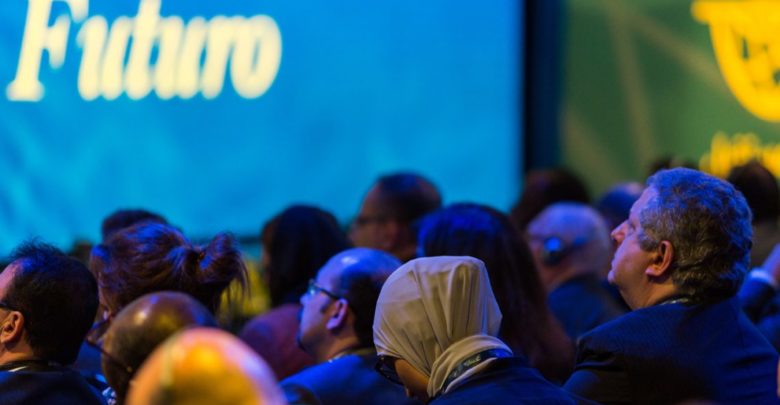 Arab countries and Brazil must work on their shortcomings right now to ensure they will still be competitive as major global players in the future. Such will be the rationale behind the Brazil & Arab Countries Economic Forum, which the Arab Brazilian Chamber of Commerce will host on April 14 in São Paulo. Over 1,000 Arabs and Brazilians are expected to attend.
The Forum will be themed "The future is now." Arab Chamber Institutional Relations manager Fernanda Baltazar the event is intended to discuss what tomorrow will bring. "If countries fail to prepare themselves by building a solid foundation to meet the needs we are envisioning right now, they won't be competitive at a global level in the future," she explains.
The underlying assumption is that both Brazil and the Arab countries have aspects which they can develop and grow, and that many of these aspects are complementary between them. "There are complementarities that can be developed through partnerships," says Baltazar.
The event will address four topics – Food Security, Business 4.0, Sustainable Development, and Global Movements. All panels will also touch on three key subjects: international trade, investments, and halal, which have been picked because they permeate virtually every aspect of Brazil's relations with Arab countries.
Food Security is a strategic field in Brazil – a major food producing country – and in the Arab countries – which are food importers. According to Baltazar, while Brazil boasts knowledge and diversity when it comes to food production, including farming in semiarid areas, it needs to sell more value-added product as well as work on infrastructure, since efficient shipping enables better pricing.
The idea is for Brazil to be able to better serve its markets – including Arab countries – through more efficient ports, roads and railways, according to Baltazar. Arab countries could invest to this end, and Brazilian food companies could also go international and sell some of their output in Arab countries. "It's a win-win situation," she says.
The panel on Business 4.0 will tackle subjects including artificial intelligence, blockchain and e-commerce. Baltazar notes that going digital is a strategic move for private businesses and governments alike. This panel will show how Business 4.0 is influencing trade and investments, and what Arabs and Brazilians can do in order to be competitive and to achieve mutual gains.
For the panel on Global Movements, specialists will delve into the economic repercussions of major global events, past and future, on economies. "These global events influence local economies by putting the spotlight on them," says Baltazar. Discussions will revolve around the legacy of major events – like the FIFA World Cup or global exhibits – in the countries and cities that host them, and the ways in which they drive growth in businesses – especially innovative ones.
The panel on Sustainable Development will show that sustainability is part of the day-to-day for economies and societies, that the world is paying more and more attention to countries' and companies' responsibilities towards populations and the environment. In the corporate realm, this perception is very much determined by end buyers, according to Baltazar. "These days a company's brand is deeply tied to the way it positions itself within the economy, the way it works, develops and makes its product, and the impact that it causes," she says.
Each panel will feature lectures from specialists, followed by a moderated discussion and a talk with corporate executives at the CEO Talk area. Each panel will feature one Arab and one Brazilian CEO, who will discuss the real-life impacts of the topics at hand and their impact on the daily lives of businesses.
The Brazil & Arab Countries Economic Forum is organized by the Arab Brazilian Chamber and the Union of Arab Chambers, with support from the Arab League. The event will take place at Hotel Unique and registrations are open (click here).
Quick facts
Brazil & Arab Countries Economic Forum
April 14, 2020
Hotel Unique
Avenida Brigadeiro Luís Antônio, 4700 – Jardim Paulista, São Paulo – São Paulo
Click here to register or find out more
Informations from ANBA.