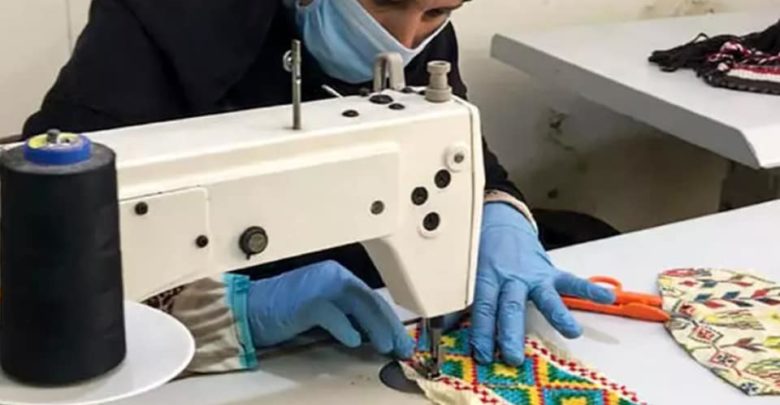 A GROUP OF BEDOUIN WOMEN FROM AREESH MAKE GORGEOUS PROTECTIVE MASKS USING TRADITIONAL LOCAL EMBROIDERY TECHNIQUES AND DESIGNS
A group of Bedouin women from the North Sinai capital of Al-Areesh – under the El-Fayrouz Association – have started making beautifully vibrant, colourful masks inspired by Bedouin designs as a means of making an income in a time where, honestly, we could all do with a little help. The masks exhibit super aesthetic patterns which preserve the Sinai tradition of embroidery, one that has been treasured for many years. Founded in 2010, the association has – so far – employed 550 local women to work in textile workshops.
According to Dr. Amany Gharib, director of the association, the initiative has trained many women in the craft of sewing and embroidery, building up a team over the years. In light of the pandemic, the initiative decided it would be important to meet current demands by switching their production to making masks, and they found a way to simultaneously preserve Sinai's rich cultural heritage. "The masks are composed of two layers – one inner layer directly on the face which is disinfected, and the colourful, beaded one outside," shares Gharib. The intricate process means that each mask usually takes two days to bead.