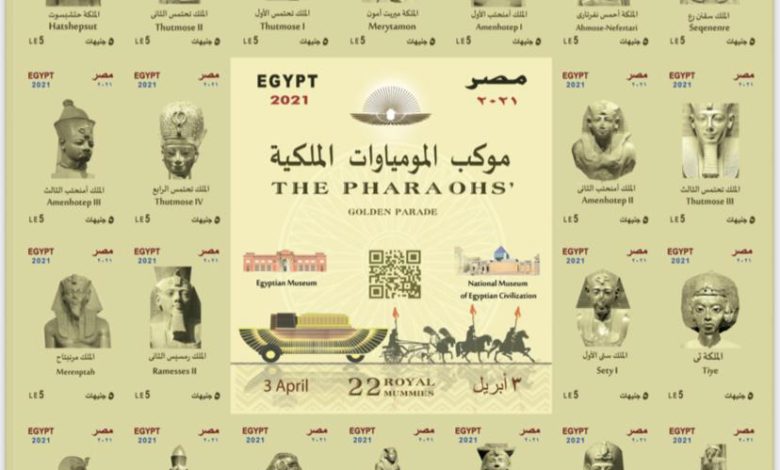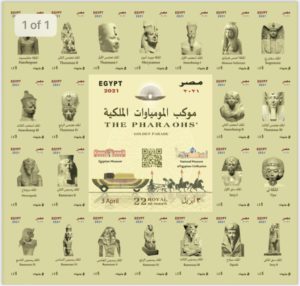 The Ministry of Communications and Information Technology and the Ministry of Tourism and Antiquities have teamed up to document the Golden Parade by issuing a set of commemorative postage stamps.
The Chairman of the Board of Directors of the National Post Authority Sherif Farouk explained that this event has made the Egyptian post utilize QR codes for the first time with commemorative stamps. This allows anyone with the stamp to obtain information on the event by scanning the code online.
"This historical event calls for pride, and confirms Egypt's leadership and ability to complete development and construction plans," Farouk said.
"Therefore, the National Post Authority rushed to participate in this important event and document it by issuing a set of postage stamps that include a commemorative card and a set of stamps bearing the logo and emblem of the event, in addition to a commemorative plate of stamps with pictures of all the kings that will be transferred in the parade."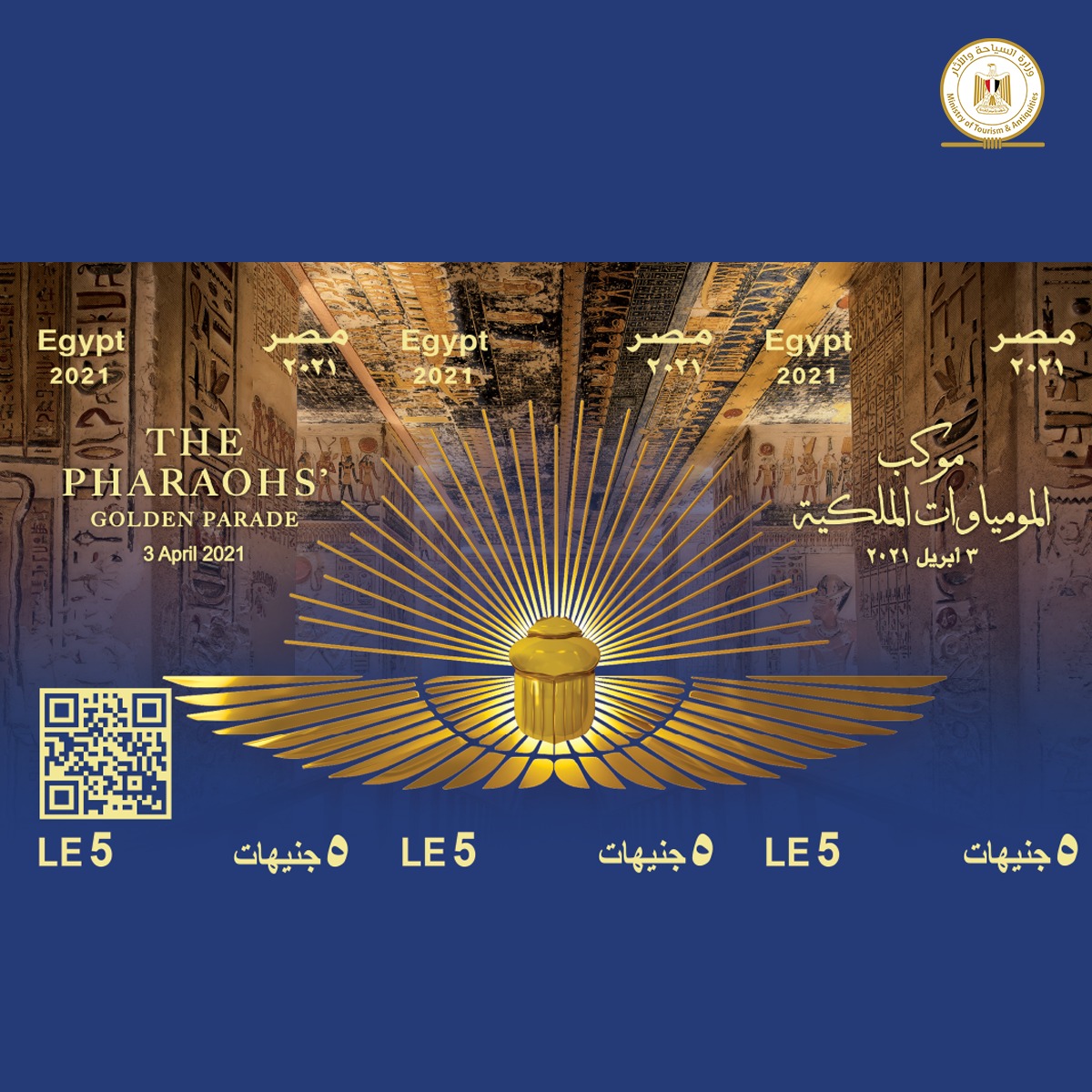 The commemorative set is made up of three stamps, each of which is three cm x five cm, and has a value of five LE for each stamp.
The commemorative cards' measure eight cm by twelve cm at a cost of five LE.
The memorial plaque – 22 stamps displaying photos of all the kings and queens who will be transferred – measures 20 x 21 cm, with each stamp worth five LE.
All offset versions are multi-colored, insured against counterfeiting and come with QR codes.
The Minister of Communications and Information Technology Amr Talaat described the occasion as a majestic and historical event that deserves to be commemorated with postage stamps.
"The state's keenness to organize this event in a dazzling manner reflects the civilized progress that Egypt is witnessing during the current stage, which required keeping pace with these efforts by applying the latest international technologies in issuing postage stamps that document this event…With the aim of creating a rich interactive experience for holders of these stamps, enabling them to acquire the necessary knowledge about this occasion in an innovative and attractive way," Talaat explained.