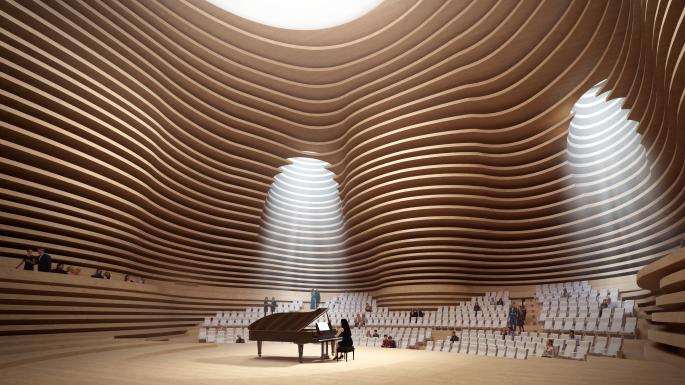 An area of Egypt that was desert until 20 years ago is to be transformed into an international cultural hub with a concert hall designed by a British architect.
Construction is about to start on the 30,000sq m project by Christina Seilern, 49, the London-based architect who helped design the "Walkie-Talkie" skyscraper in the City, at El Gouna on the Red Sea.
Seilern, who opened another concert hall in the Swiss village of Andermatt yesterday, was commissioned to design the 620-seat music venue by Samih Sawiris, 62, who fell in love with classical music while attending concerts conducted by Herbert von Karajan and performed by the Berlin Philharmonic Orchestra when he was an engineering student in Berlin in the late 1970s.
For more access The Times.