News
Opportunities
Brazil joined businesswomen forum in Egypt
Arab Chamber member Alessandra Frisso and director Claudia Haddad travelled to Sharm El Sheikh to represent the organization women's committee at Business Women of Egypt 21.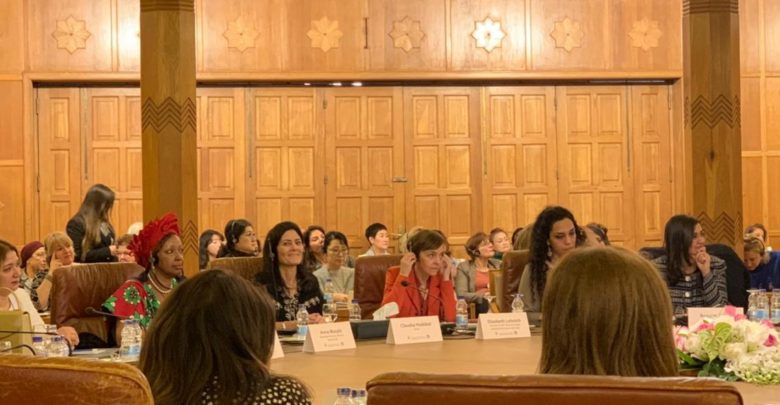 Brazil was represented for the first time ever at Business Women of Egypt 21 (BWE 21) The event's sixth edition took place from February 22 to 25 in Sharm El Sheikh. Arab Brazilian Chamber of Commerce member Alessandra Frisso and director Claudia Haddad traveled to Egypt to represent the Chamber's businesswomen committee. This year's edition was themed "Digitalization of Eco System" and organized by Egypt's Yomna El Sheridy.
"Yomna works with women's development, and this year the forum welcomed people from South Korea, Germany, United States, several North African and Arab countries. It's a very enriching event. It's about the life stories of women who work towards the professional development of other women and towards coming up with solutions for the broader community," said Frisso.
Frisso said the forum portrayed the changes in business brought about not only by digitalization, but also by technology, and how essential the latter is in enabling actions in distant places and involving underprivileged people.
Regarding discussions at the forum, Frisso stressed how crucial telecommunication, information technology and communication structures are to solutions that can connect women and citizens in distant places, thereby enabling actions such as online handicraft sales, the relay of information about education and training, healthcare, food and personal care.
"Even though all of that information has become more accessible, it does require that structure. But a key point presented by the women was that although telecom is key, so is professional training for women. Therefore, while governments and organizations alike must work on infrastructure, they must also work on training. And we also noticed that there's a concern with diversified training that's tailored to match the current skills of women and businesses, so that they may have a chance to grow," she said.
According to Frisso, participants in the forum were very high up the professional chain. "These are women with master's and doctorate degrees who are the leaders of big businesses, women who ushered in a novel positioning for their businesses – one that values other women, continuous training and education, expertise, and female talent as an added feature in doing business," she said.
She said this forum was about diversity, with women aged 30 to 75from myriad places and cultures. "This melting pot was very important, because we were able to combine experience, technology, and the innovation that young people bring," she argued.
Egypt's government was a relevant presence at the event. According to Frisso, ministers of state expressed their support. "The governor of the Sinai was also with us. They all said they were glad to welcome events of this sort, and how open Egypt is to open to and supportive of this kind of initiative, including by providing a safe structure," she said.
Frisso mentioned that she and Haddad had an extremely warm welcome. "People are very appreciative of Brazil's presence, and we strived to make clear our interest as part of the Arab Chamber women's committee. We put ourselves in the position of pupils and made ourselves open to a partnership, to the building of a rapport so that we may favor, encourage, and enhance the relationship network involving Brazilian and Arab women, through fostering partnerships, deals, networking, and benchmarks. It's surely an enriching two-way learning process that causes a shift in our perspectives and paradigms, and to become ever more familiar and appreciative of these women and their brilliant initiatives," she said.
Informations from ANBA website.