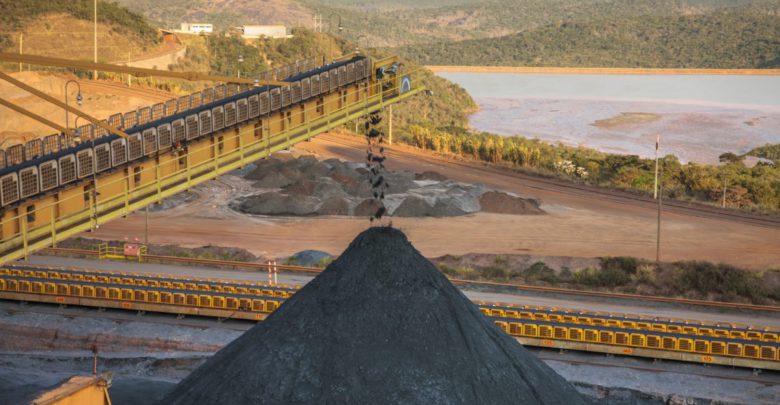 Higher iron ore prices are expected to benefit the Brazilian trade balance in 2021, drive up profitability of the commodity's exporters and make ore-derived products more expensive. The reasons for rising ore prices are a decreased supply due to the pandemic and an ever-increasing demand. The commodity is currently worth as much as USD170 per tonne. Last February, it was worth USD78 per tonne.
According to data from Brazil's Ministry of Economy, last year the country exported USD22.7 billion worth in iron ore, USD16.3 billion of which were to China, our main buyer. The previous year's ore exports reached USD22.6 billion, being USD13.5 billion to China. Exports to Oman, where Vale has a pelletizing plant, reached USD560 million last year, down from the USD660 million exported in 2019 to the Arab country.
Terra Investimentos investment analyst Régis Chinchila said China has a high demand for base metals, such as iron ore, but Brazil and Australia, which together supply approximately 70% of the Chinese purchases, are supplying less ore. "The high demand and low stock levels, in addition to Vale announcing that it has disregarded its iron ore output goal for 2020, made the commodity's price soar in the beginning of 2021," said Chinchila.
Vale has face unforeseen barriers in 2020, from adverse weather conditions to the pandemic, which led to a reduced ouput early in the year. As for Australia's supply, it's lower because the country and China have face diplomatic and trade disputes that are affecting their economic relations.
Outcome
There are some direct consequences from the commodity's increasing prices. The first one is that Brazil could export a lower volume of ore but at a higher value and profitability in 2021. "China is studying ways for not being so reliant on other markets such as Brazil and Australia to get iron ore, having set a goal to obtain at least 45% of its iron ore demand from local plants by 2025. Until then, however, while the high demand and the low supply continue, mining companies such as Vale tend to benefit," says Chinchila.
The other result is the price increase. "All products using it as their raw material could have their price increased as well, from automotive to civil construction industries," says the analyst.
Another consequence is the potential fall in iron ore pellet production. Vale's plant in Oman receives ore from Brazil, which are then processed and exported as ore pellets. The output could decrease as this production demands a larger amount of raw material, says Chinchila.
*Special ANBA report by Marcos Carrieri.
Translated by Guilherme Miranda