News
Opportunities
Vitta Gold launches hair product line in Egypt
Silk Express is a formaldehyde-free hair-straightening product line by Vitta Gold. The Brazilian cosmetics company has exported to Arabs since 2012.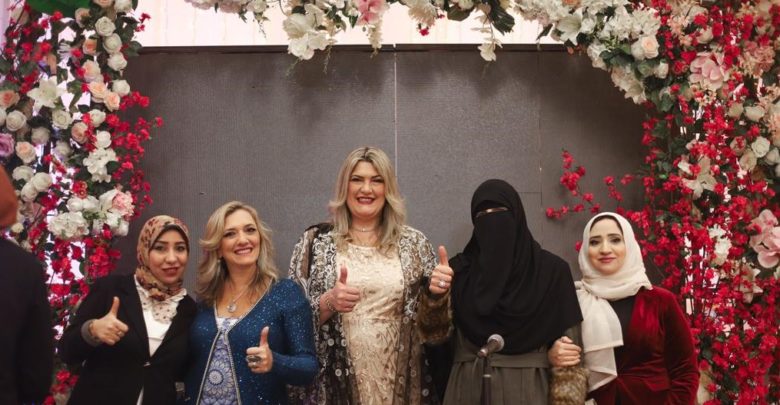 Brazilian brand Vitta Gold Cosméticos has launched a new hair product line, Silk Express, in Egypt. The launching ceremony received around 2,000 people in Cairo on February 2, including company's associates and Egyptian digital influencers. The organic line is focused on hair strengthening and is formaldehyde-free.
Vitta Gold CEO Cecilia Araújo (pictured, center) told ANBA that the line's first shipment to Egypt was 500 liters. The Brazilian will now monitor the product's performance in the country to determine the next shipments. The expectation is that the line be launched in other countries of the region as well. "There are many requirements for Morocco, but when we get the registration, it's definitive. We'll break in gradually. That's how I usually do. Depending on how the distributors work in Egypt, we can move on to Saudi Arabia and other countries, too," the businesswoman explained.
Araújo works with their own brands – Organic Brazil and Vitta Gold – and develops products to other companies through a private label. With the second brand, the businesswoman has focused more in exports for the last three years, and this is the first time she establishes a distributor in Egypt.
Partnership with Arabs
Most of her products are focused on hair strengthening. "Formaldehyde-free Brazilian blowout is our flagship. The Brazil brand already bears the 'organic' label. They believe everything that comes from Brazil is more natural. And Formaldehyde-free Brazilian blowout is organic. It's appealing. When I started six years ago, Egypt already had this demand for formaldehyde-free products," the CEO explains.
The good relations with Egyptians is a landmark of the company in the Arab world. Since 2015, the businesswoman travels to Egypt at least once a year. "A good thing of the Egyptians is that they are everywhere. Everything started with the Egyptians – I spend days with them, visit stores, to better understand the market. Their feedback is always important. We are forever grateful to them," she says.
Another landmark of the Brazilian brand is participating in global events such as Beautyworld Middle East to run in Dubai. "Last year, it was great being in the show. When we started, I though it would be expensive, that they wouldn't buy it, but they do. It's expensive to send our product there, but I was surprised because they like buying everything from the same line," she said.
In exports, the Middle East accounts for 90% of the products sold by the brand. "My idea is working hard in the Arab world. It's where I believe I perform best. I'm welcomed there, and have their respect, friendship and trust. These are things we gain with time," the businesswoman stressed.
Having sold to Arabs since 2012, Araújo believes they are a vibrant market and that it's key to take your time with each phase. "When you start exports, you must be aware that the pricing must be different, as the costs are high. I can only support my client if I think on that. Negotiating is more complex than it seems," Araújo concluded.
This year, Araújo wants to take the opportunity of her travel to Beautywold to extend her route to countries like Oman. "I want to visit people I have talked to in order to sign a partnership," reported the businesswoman, who has struck her first shipment deal of a spa line to the country. The company has products in Saudi Arabia, United Arab Emirates, Algeria, Morocco, Bahrain, as well as Qatar, where it's negotiating with a new distributor.