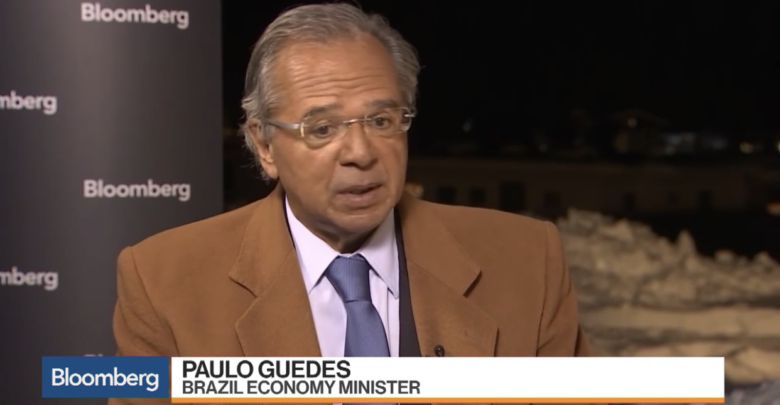 Brazil's Economy Minister Paulo Guedes on Wednesday laid out bold targets for selling off state assets and balancing the budget.
The University of Chicago-trained economist said on Bloomberg Television in Davos that revenue of $20 billion this year from privatizations as well as a pension reform would help slash the budget deficit from currently 7 percent of gross domestic product to zero.
"We won't balance it permanently, for that we'll need reforms," Guedes said in the interview.