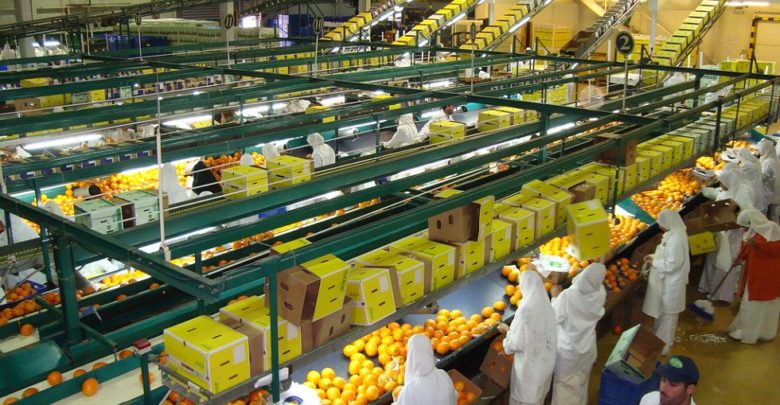 Egypt has overtaken Spain as the top orange exporter of the world according to Agriculture Export Council head Abdel Hamid El Demerdash. Last year Spain saw its market dominance slip, and this year they have come up second to Egypt for the first time in history according to a 2018 report from the USDA.
Oranges make Egypt about a $1 billion dollars in export revenue a year, a figure that has been growing at a pace of 17% annually since 2017, says El Demerdash.
Brazil, India, China, Mexico, the US still are the top producers, but as most of their citrus goes into domestic consumption in the case of the US, China, and Brazil or is difficult to find export destinations as in the case of Mexico, Egypt's cheaper oranges have flooded markets around the world, crowding out other large producers like South Africa, according to Radio France Internationale.
Exports of Egyptian oranges have accessed markets around the world, with Egyptian citrus finding their way to the store shelves of Uruguay, Myanmar, and Japan and Egypt has exported more oranges to Russia than all other EU countries combined.
The government has worked to expand the amount of farmable land by a million acres, representing more than a 15% increase in Egypt's total farm land. The increased land available, prioritizing crops with a lower water requirement, and cheaper labor than Europe has made Egypt a major producer and exporter of citrus, potatoes, onions, garlic and grapes.
Egypt faced issues in 2017 when Saudi Arabia, Kenya, and Sudan banned Egypt's fruit exports due to high degree of pesticides used, which violated international health and safety standards.
However, Deputy Minister of Agriculture Safwat al-Haddad announced in 2018 that changes have been made and Egypt is now conforming to international standards.