Office News
Exhibit in Campinas to feature Egyptian items
Egypt's Commercial Office in São Paulo will launch an exhibition at the Space Samples venue on Monday (21). The show will be open for six months, and up to 100 importers will be able to visit each week.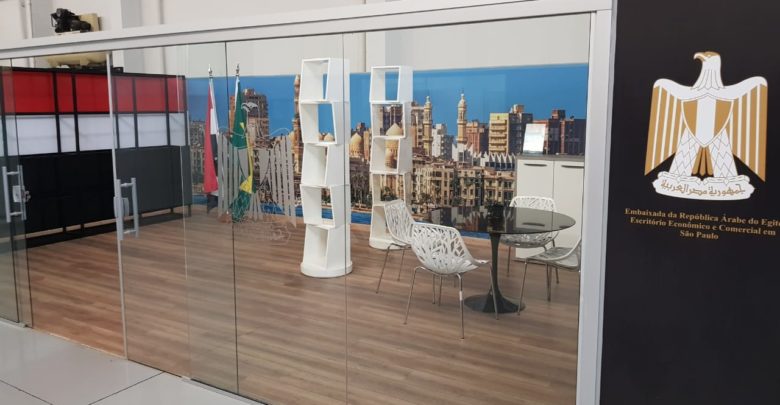 Handicraft, crystals, furniture, herbs, dates, engineering and petrochemicals. Fifty Egyptian companies in industries including those will be showing product and service samples and catalogs at exhibition venue Space Samples starting Monday in (21), Campinas, 95 km from São Paulo.
The initiative is from the Commercial Office of the Embassy of Egypt in São Paulo, which will secure the venue (pictured) through July 21. It will be allowed to bring 100 people from Brazilian companies each week to visit and see the products – which means over 2,400 visits in six months. The premises include two meeting rooms with videoconferencing system, so that the Brazilian buyers can have virtual meetings with Egyptian companies and discuss the terms of their purchases.
Egypt's commercial consul to São Paulo, Mohamed Elkhatib, said the idea is to create new avenues for cooperation between the two countries, adding new products and increasing sales of those already available in Brazil.
"This is our first product exhibit of this kind in Brazil, where we're introducing new products and bringing existing ones, as well as promoting the reputation of Egyptian goods in Brazil," said Elkhatib. According to the consul, Campinas is a strategic spot to spread awareness of the Egyptian market beyond São Paulo, since there's an airport in the area (Viracopos) which handles lots of cargo, and it's also about one hour's drive from the capital.
https://anba.com.br/en/exhibit-in-campinas-to-feature-egyptian-items/
Visits will be on a scheduled-only basis. Interested Brazilian companies can get in touch with Egypt's Commercial Office via saopaulo@ecs.gov.eg, emb.egito@terra.com.br, +55 11 3284-8184, or +55 11 3287-7055.
Quick facts
Egyptian stand – Space Samples
Rua Murilo de Campos Castro, nº 61
Fazenda Santa Cândida
Campinas – São Paulo
Commercial Office of the Embassy of Egypt in São Paulo
Email: saopaulo@ecs.gov.eg, emb.egito@terra.com.br
Phone: +55 11 3284-8184, +55 11 3287-7055
Translated by Gabriel Pomerancblum
ANBA´s report.