News
Tourism
From ancient pyramids and temples to bustling cities and luxury beach resorts: Incredible pictures show Egypt in all its glory
These amazing images are from a new book in Amber Books' Visual Explorer Guide series called Egypt It features the mighty pyramids of Giza, the stunning marina of Port Ghalib and Al-Azhar Park in Cairo The book says that Egypt's allure comprises a wide mixture of history, culture and its beaches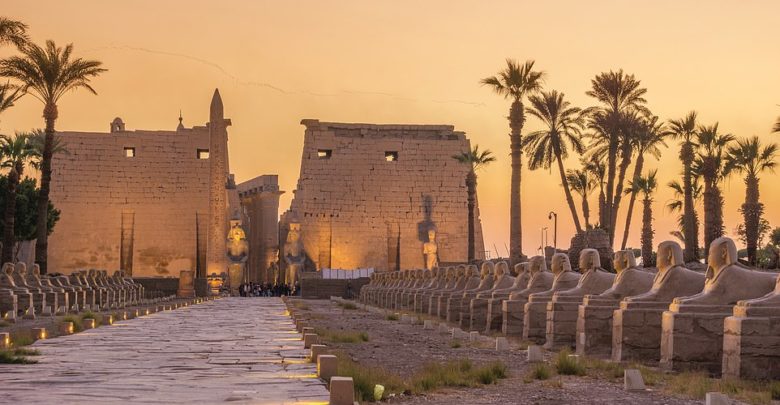 Few countries can match Egypt for awe-inspiring ancient architecture and sheer mystery.
This 5,000-year-old civilisation hypnotises with its majestic wonders-of-the-world pyramids, lavish temples, hidden tombs and bustling cities, rich in history.
These incredible pictures show this side to its allure – and much more. They also underscore how Egypt has become an exotic modern holiday destination, with stunning beaches and eye-catching luxury resorts. There is also some truly bizarre geology to behold.
The awe-inspiring pictures are all from a new book in Amber Books' Visual Explorer Guide series called Egypt, by Trevor Naylor. Among them are snaps of the mighty pyramids of Giza, the intricate tomb of Tutankhamun, the stunning marina of Port Ghalib as well as the beautiful Al-Azhar Park in Cairo.
Trevor said: 'Egypt's allure comprises a wide mixture of historical and cultural attractions, as well as beach-side holidays and the nation's greatest asset, its friendly and fun-loving people.'
Scroll down to see MailOnline Travel's pick of the 200 fascinating images that appear in the book, with captions courtesy of the author…
Giza Pyramids 
The Sphinx and the Great Pyramid, Giza
West Bank of Luxor
Luxor Temple
Tutankhamun, The Tomb, Valley of the Kings
Abu Simbel, Nubia