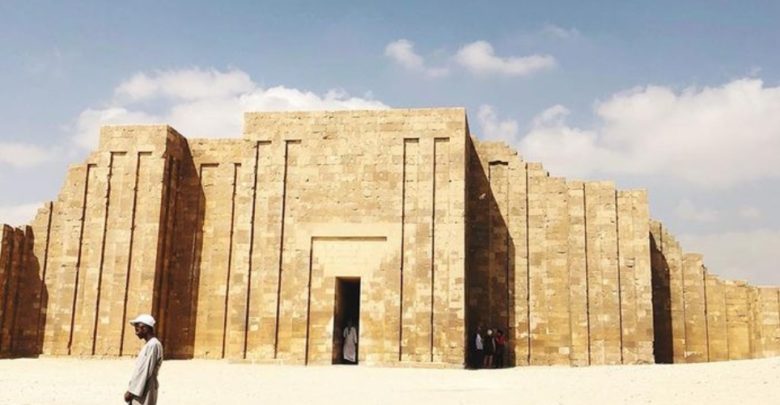 The Valley of the Kings has long been a place I've been fascinated by. I mean…mummies! And pharaohs! And gold! And curses! Oh my!
Basically, I've wanted to visit Egypt for as long as I can remember.
But today's Egypt is a far cry from the Egypt I grew up dreaming about. Revolutions and continued political unrest along with terrorist attacks targeting tourists hardly go unnoticed. Even after a few years of relative stability, traveling to Egypt still isn't exactly for everyone.
Which is completely understandable.
But it was still for me.
And apparently, it's still for a lot of other travelers as well. Because according to the United Nations World Tourism Organization (UNWTO) 2018 report on global travel and tourism, a report they released back in September, Egypt is seeing a 55.1% increase in tourism, making it the fastest growing tourism destination this year.
And that's a huge deal.
And while that doesn't mean that millions of foreigners are flocking there just yet (it's easy to grow when tourism has dwindled down to virtually nothing), it does mean that tour operators are adding more itineraries and chances to experience the sites, and that the opportunity to visit is becoming much easier to book and (for the most part) more affordable than ever. And that's great news for the Egyptians who rely solely on tourism as their income.
So, that was it. I was heading to Egypt.
And I was going to do it right. Because while I'm usually a DIY kind of traveler, this felt like a place that was just a little too overwhelming to take in on my own. Which is where Abercrombie and Kent's bespoke Egypt tour came in.
And I'm not going to lie, it did add an element of relief that I was happy to have when it came to safety concerns. Because from Cairo to Luxor, Edfu to Aswan, Abu Simbel and all the way back to Cairo – our trip went off as smoothly as it could have.
While it was nearly impossible to not notice the military escort from the Valley of the Kings back to our boat on the Nile, the security checks (bag searches and metal detectors) at each temple and the plain-clothed security details with their guns not-so-secretly holstered to their hips tagging along to some of the other groups as they made their way through attractions with us, none of these extra precautions actually bothered me. And I realize those precautions were just what I saw. I can only imagine how much more was going on behind the scenes.
But that was all fine.
And that added sense of security on all sides is most likely playing a part in why Abercrombie and Kent's 2019 Egypt journeys are already almost all completely sold out. They've even recently added 14 new dates just to meet demand.
And the fact that these tours are almost completely sold out is no small thing – because these tours start around $6,300.
But that's the price to pay for this level of attention. Because from the moment you land to the moment you take off again, there's someone from the Abercrombie & Kent team with you.
From walking you through immigration in Cairo, to checking you into your suite overlooking the Nile at hotels like the Four Seasons Hotel Cairo at the First Residence, to having a private driver and guide in Cairo and on your Sanctuary Retreats Sun Boat IVNile cruise, to being escorted aboard your private chartered flight with special arrangements to make a detour to Abu Simbel before heading back to Cairo – it's one of those tours where you don't lift a finger. Your only job is to just be present.
And present I was. From taking in the first pyramid ever built – the Pyramid of Djoser dating back to the 27th century BC at Saqqara, to climbing inside the Great Pyramid at the Pyramids of Giza, to walking through the Valley of the Kings and visiting King Tutankhamun's tomb, to the Temple of Luxor, to basking in the sights, sounds and smells that come along with cruising down the Nile, this was what I was there to experience.
And it was every bit the Egypt I had hoped for.
From the Valley of the Kings being what I'd consider the coolest and most overlooked tourist attraction in the world, to mingling with locals at the market in Aswan, every moment in Egypt felt magical. It was as if I had stumbled upon a forgotten treasure that I couldn't believe more tourists weren't there with me to see. But they will be. And they'll surely be every bit as enthralled and taken aback by Egypt's beauty as I was.
And I hope that when they do go, they'll be every bit as happy to spend money there (despite the overly aggressive vendors), every bit as happy to ask questions about the local culture and every bit as eager to learn about how the events of the last few years have affected each of the areas they visit. Because that's really what's going to bring new life back to this incredible destination.
From Forbes
Egypt is on the rise – a 55.1% increase in tourism is making it the fastest growing tourism destination this year.