Economy
News
Opportunities
Arab African countries export textiles to Brazil
Last year saw clothing sales from Morocco and Tunisia to Brazil go up. This year should be a different story, with sales slowing down as a consequence of the pandemic.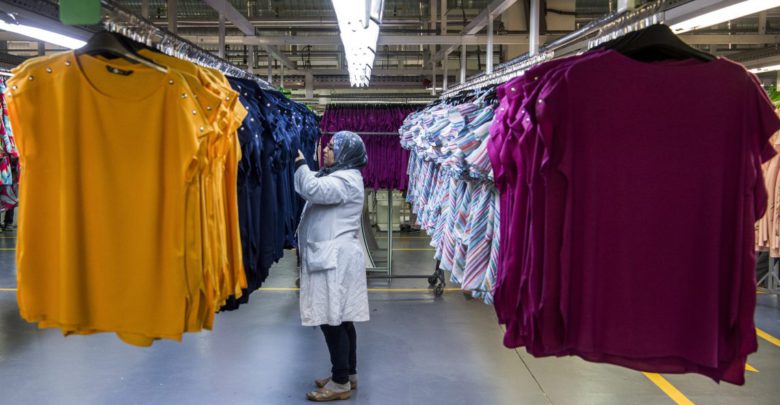 Three Arab countries have been stepping up their exports of textiles to Brazil over the past few years. Chief among them is Morocco, with USD 6.99 million in foreign exchange revenue during H1 2020. Next came Egypt at USD 5.14 million, and Tunisia and USD 1.92 million.
Morocco and Tunisia supply mostly clothing items to Brazil. The upward movement in sales in 2019 from 2018 did not continue in H1 2020, as revenue from exports to Brazil dropped 33%, year-on-year. Sales from Morocco to Brazil were down 48%. Pictured above is a Moroccan textile mill.
Egypt sells mostly long cotton yarn to Brazil. Textile sales had already declined in 2019 and did so further by 12% in revenue terms.
The behavior of sales from Arab countries is in keeping with the textile industry as a whole, as the novel coronavirus pandemic causes exports to decline across the board. "Demand has been weaker, and so total sales, and not just from Arab countries, are unlikely to behave in 2020 as they did in 2019," Brazilian Textile and Clothing Industry Association (Abit) chairman Fernando Pimentel said. Textile imports to Brazil are expected to slide by 25% this year.
Arab textile suppliers to Brazil also include the United Arab Emirates and Saudi Arabia, whose sales pale in comparison to the three Arab countries in Africa. "Those three Arab countries are traditional textile producing countries. Morocco sells a lot of product to Europe. The big exporters are in Asia, but we have seen sales from African and Middle Eastern countries go up, including Arab ones. That has meant added dynamism," Abit's chairman concluded.
According to Pimentel, Brazil began to increase its textile imports about 10 years ago, and more so in the last five years. He said Asian countries are historically the premier textile suppliers to Brazil, especially China, which accounts for half of Brazil's total imports.
Translated by Gabriel Pomerancblum